About us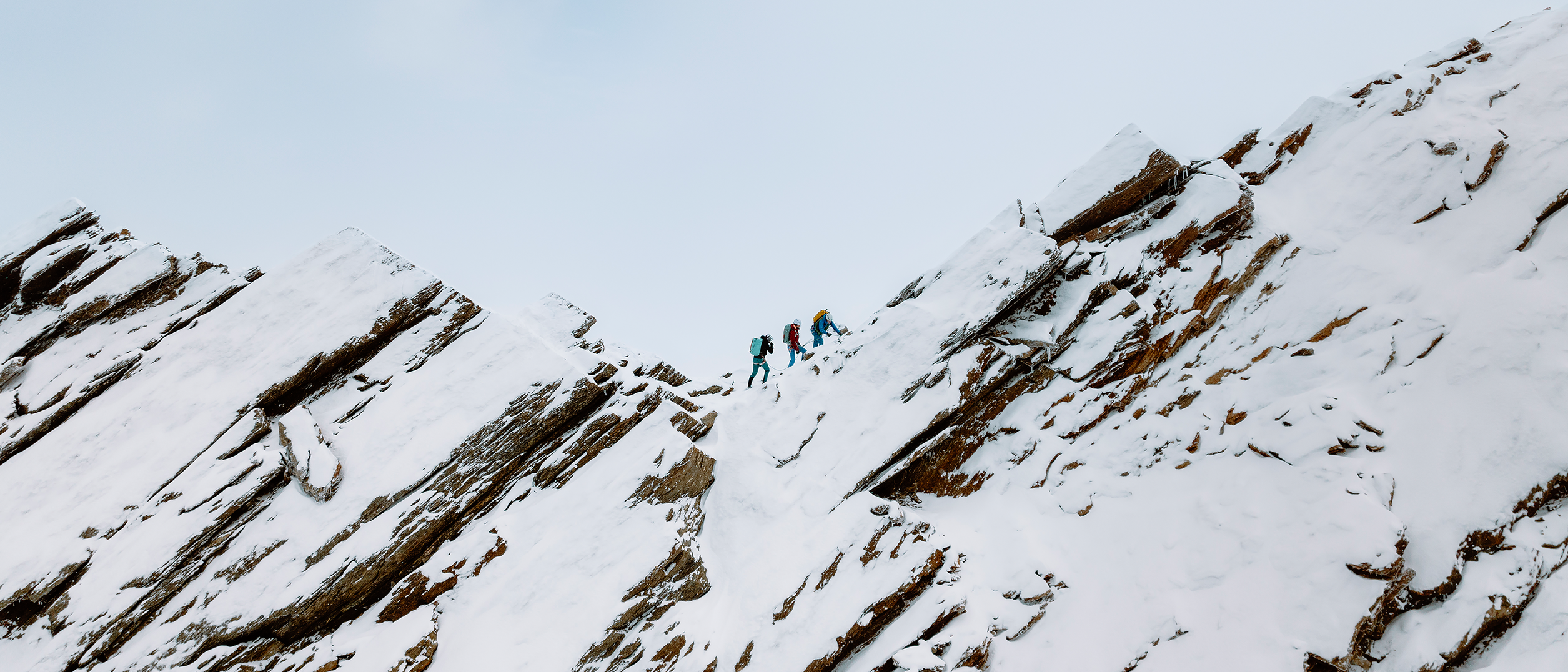 1898: FOUNDING
The start – Hans Deuter establishes the "Mechanical Canvas and Linen Mill", Augsburg-Oberhausen. The plant soon supplies the Royal Bavarian Post with its entire stock of mailbags and sacks.
1905: LEASE OF LARGE TENTS
A new business area is integrated.
1910: EXPANSION
The first major customer – knapsacks, backpacks, storage tents and livestock tents are produced in growing numbers, including for the armed forces.
1910: THE FIRST BIG CLIENT
An army horse with deuter saddle bags.
1910
1910: FURTHER EXPANSION
Hans Deuter expands the business with suitcases and leather goods. The bag manufacturing business is split off as a public limited company. Stocks of lease tents reach the 10,000 sqm limit. For the first time, deuter marquees are used at the Oktoberfest.
1919: NEW STRUCTURE
The company is now called Hans Deuter. Production of backpacks, tents and carriage covers is expanded to include suitcases and leather goods.
1928: IMPORTANT TRADITION
The Pamir Expedition of the mountain explorer Willi Rickmer – using deuter backpacks, bags, tarpaulins and tents.
In product development, deuter is already focusing on practical experience, and by the end of the 1970s, it is equipping practically all high-profile German expeditions.
1934: NANGA PARBAT EXPEDITION
For the first time, the TAUERN backpacks prove their worth – expedition participant Fritz Bechtold writes: "We got to know and appreciate the Tauern backpack as high-quality alpine kit that coped well with the extraordinarily severe demands this expedition placed on man and equipment."
1938: ANDERL REAR MAIR
Heckmair climbed the North Face of the Eiger for the first time from 22nd to 24th July, equipped with a deuter backpack. Ludwig Vörg, Fritz Kasparek and Heinrich Harrer were his rope team.
1939: DARK YEARS
Equipment and tents are manufactured for the armed forces. The plant operates at almost complete capacity.
1945: WAR CONSEQUENCES
The existing capacities are adapted to manufacture new items.
1953: HERMANN BUHL
carries a TAUERN backpack on his famous first solo ascent of Nanga Parbat (8,125 m). In addition to deuter backpacks, some of which are made from the synthetic fibre Perlon, bags and tents are also part of the expedition equipment.
1953: FIRST ASCENT
Hermann Buhl at his first ascent of Nanga Parbat with deuter tents.
1957: LIMITED COMPANY
The family business is converted into a public limited company. It changes its name to "deuter Industriewerke AG-Augsburg".
1962: INDUSTRIAL SHED CONSTRUCTION
Industrial shed construction becomes an independent trading company, "deuter Hallenbau GmbH, Augsburg".
Also: one of the numerous expeditions equipped by deuter reaches Nanga Parbat via the extremely difficult Diamir face.
1968: SYNTHETIC FIBRES
deuter presents the first nylon backpack series on the market. It will soon become the number one backpack material.
1971: MARKET LEADER
deuter is a leading manufacturer in the Federal Republic of Germany with its production of backpacks, suitcases and bags.
1972: STEADY GROWTH
The production and storage area of the luggage factory is nearly doubled to 40,600 sqm. For the fourth time, deuter equips the Olympic team with sports and travel bags.
1984: DEUTER AIRCOMFORT
The original is born and patented.
This mesh back carrier system is completely novel and revolutionises the backpack market worldwide.
1988: NEW ERA
alpinists, mountaineers and cyclists directly influence the collection: Pepi Stückl and Peter Vogler, certified mountain guides, join the development team. Bernd Kullmann, an excellent all-round mountain climber, becomes the product manager and sales manager at deuter. Peter Habeler, professional mountain climber, tests the products on his tours and expeditions.
1988: PETER HABELER
world-renowned alpinist, becomes a close collaborator and technical consultant at deuter. On his tours and expeditions, he tests innovations under extreme conditions until 1991.
1989: DIVISION
01/01/1989: The areas of travel luggage and backpacks split from "deuter AG" and become "deuter Sport & Leather GmbH".
1990: THE FIRST BIKE BACKPACK
In August, Andi Heckmair mounts his bicycle and 4 days, 10 passes, 315 kilometres and 11,000 metres later has invented Alpencross. Along the way, he also invents the bike backpack, because none of the bags at that time were suitable for biking.
The original model, BIKE 1, is introduced with the AIRSTRIPES back.
1994: NEW PARTNERS
Elaborate, technically high-quality sewing products can no longer be manufactured at reasonable market prices in Germany. In 1994, deuter and its production partner Duke come together. What started with 35 sewing machines, has since become a highly specialised backpack manufacturing plant in Vietnam with 5,400 employees who exclusively produce all deuter backpacks and accessories.
1995: ADDITION
deuter dedicates its efforts to another essential outdoor product: the sleeping bag.
1997: TRIED AND TESTED
Start of close cooperation with the Association of German Mountain and Ski Guides: professional mountain guides, who lead tours 200 days a year, provide the deuter Development Team with feedback that would normally take years to accumulate.
1999: FUTURA
Introduction of the best-selling backpack series with the even more advanced AIRCOMFORT system – FUTURA.
2000: SUCCESSFUL SPECIALIST
deuter is once again market leader in Germany in the field of functional backpacks. A focus on the essentials, its long tradition and an experienced, dynamic team are the key to success.
2001: DEUTER INTERNATIONAL
Founding of the subsidiary "deuter USA".
At this point, deuter is represented in 28 countries.
2002: TRENDSETTER
The multi-functional AC LITE series with AIRCOMFORT back system makes a great impression with its low weight. Above all, however, it sets a trend with its innovative design.
2004: CHILD SLEEPING BAG
The sleeping bag range is now complete: from children to four-seasons down sleeping bags.
2005: BACK PROTECTOR
With the SHIELD system, deuter develops a new backpack concept. The TÜV/GS-tested back protector integrated in the backpack offers bikers and winter athletes more safety. The ATTACK bike model is awarded the Eurobike Award Gold innovation prize.
2006: BERND KULLMANN
The Schwan Stabilo Group takes over deuter.
Bernd Kullmann, passionate product developer for 20 years, becomes the managing director.
2006: GERLINDE KALTENBRUNNER
deuter is proud to recruit the exceptional athlete for the SL development team. From her expeditions and preparatory tours in the Alps, she brings valuable experience to the development of the deuter SL women's line.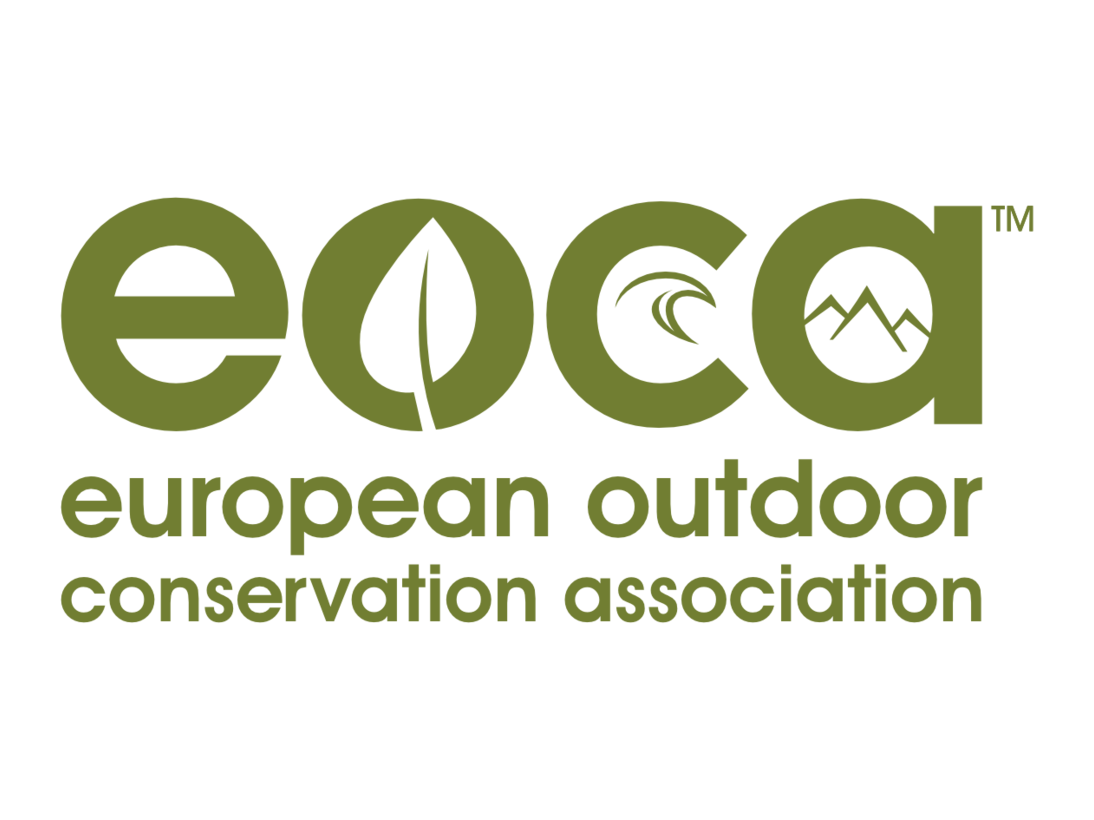 2006: EOCA FOUNDING MEMBER
deuter is a founding member of the European Outdoor Conservation Association. EOCA is a non-profit organisation of the European outdoor industry supporting nature conservation projects throughout the world.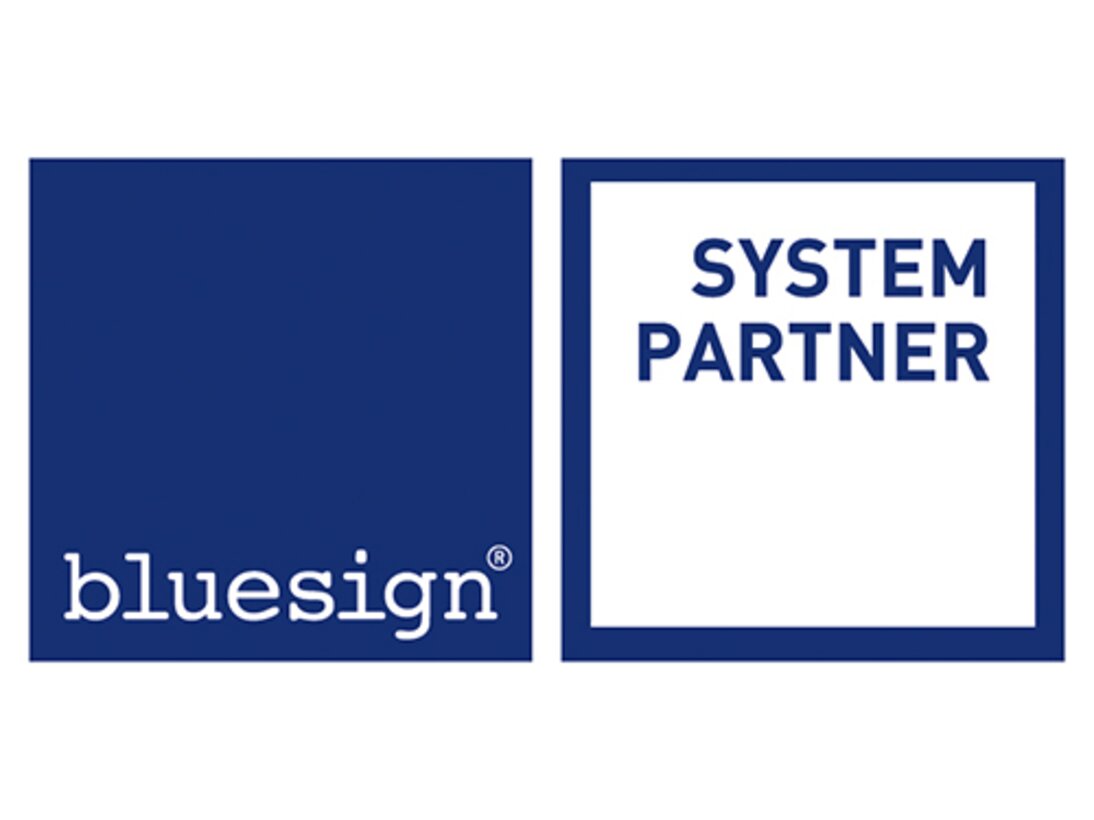 2008: DEUTER BECOMES A BLUESIGN® SYSTEM PARTNER
deuter becomes abluesign® system partner, the world's most stringent standard for environmental protection, occupational safety and consumer protection. Together we work on improving our manufacturing processes.
2009: EL FIT
Even tall people can find a suitable backpack with the new EL models. The back length of these models is somewhat longer than the one of the standard versions.
Aircomfort Flexlite system is the name of the new AIRCOMFORT system, which was developed specifically for the SPECTRO lightweight series.
2010: THERMO STRETCH COMFORT SYSTEM
The sleeping bags Exosphere and Neosphere enter the market. The stretch sleeping bags impress with their technology and comfort and shake up the sleeping bag market.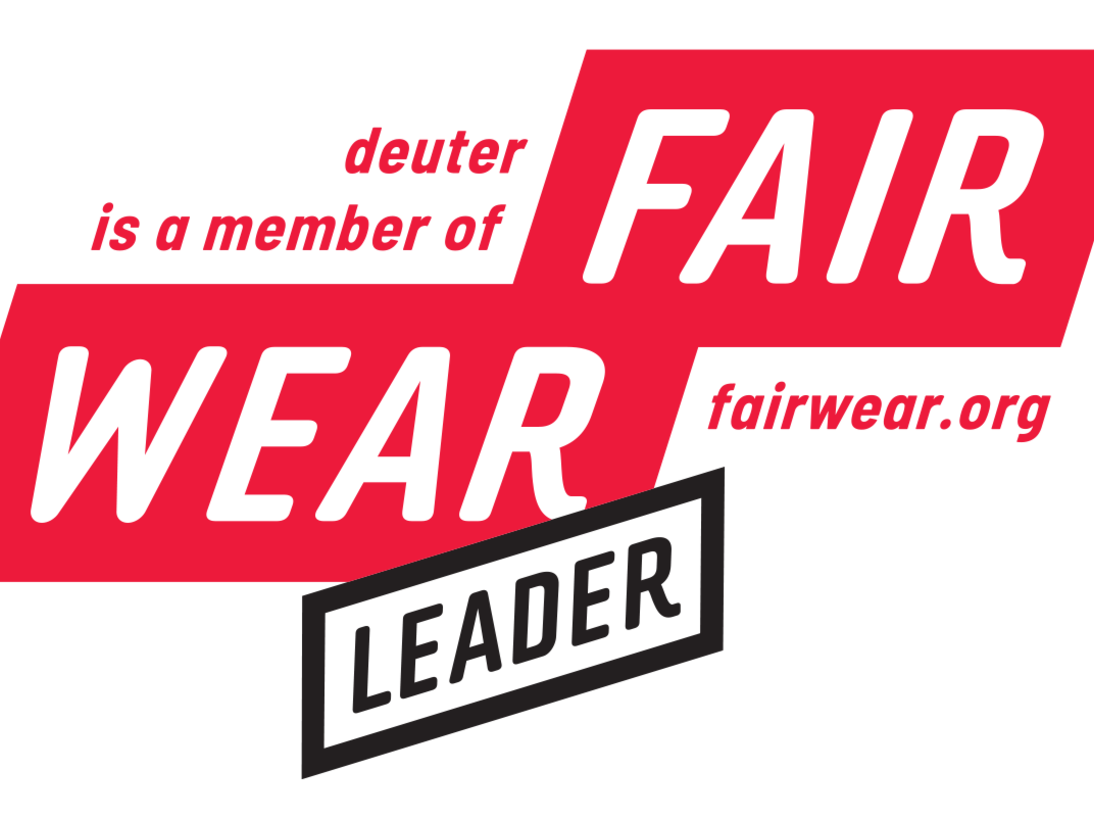 2011: FAIR WEAR FOUNDATION
deuter becomes a member of the Fair Wear Foundation (FWF). As a member of this independent initiative, which is committed to high labour and social standards, we systematically review the working conditions at our production partners in Asia and our registered office in Gersthofen.
2011: YPSILON
deuter develops the Ypsilon school backpack, which is specifically tailored to the anatomy and demands of children.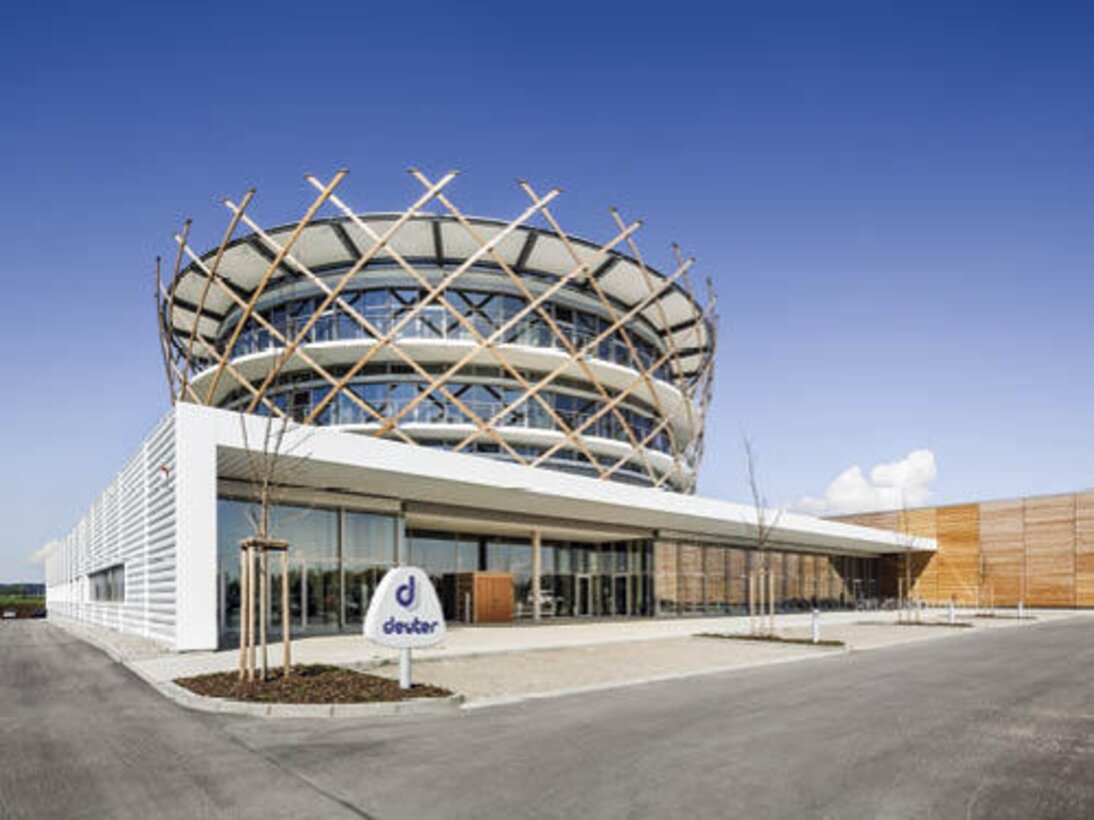 2013: NEW BUILDING
Since moving to Gersthofen in 1997, deuter has grown by 800%. The need for more space to be able to work more effectively is met by a new building. The latest construction techniques, such as the use of geothermal energy, reflect a greater commitment to ecological quality.
2013: CHANGE IN MANAGEMENT
Martin Riebel becomes Managing Director of deuter Sport GmbH.
2013: THE FIRST BLUESIGN® PRODUCTS
deuter offers its first BLUESIGN® products: the KIKKI children's backpack (Bluesign® approved fabric) and the DREAMLAND children's sleeping bag (bluesign® product).
2015: AWARD-WINNING
In April, deuter receives the "Best Practice Award" from the Fair Wear Foundation for "courageous investments in the production facilities and the company headquarters" to reduce overtime. In the process, deuter again achieves a top score with 90 out of a possible 98 points, which confers "Leader Status" in the annual review of the independent organisations.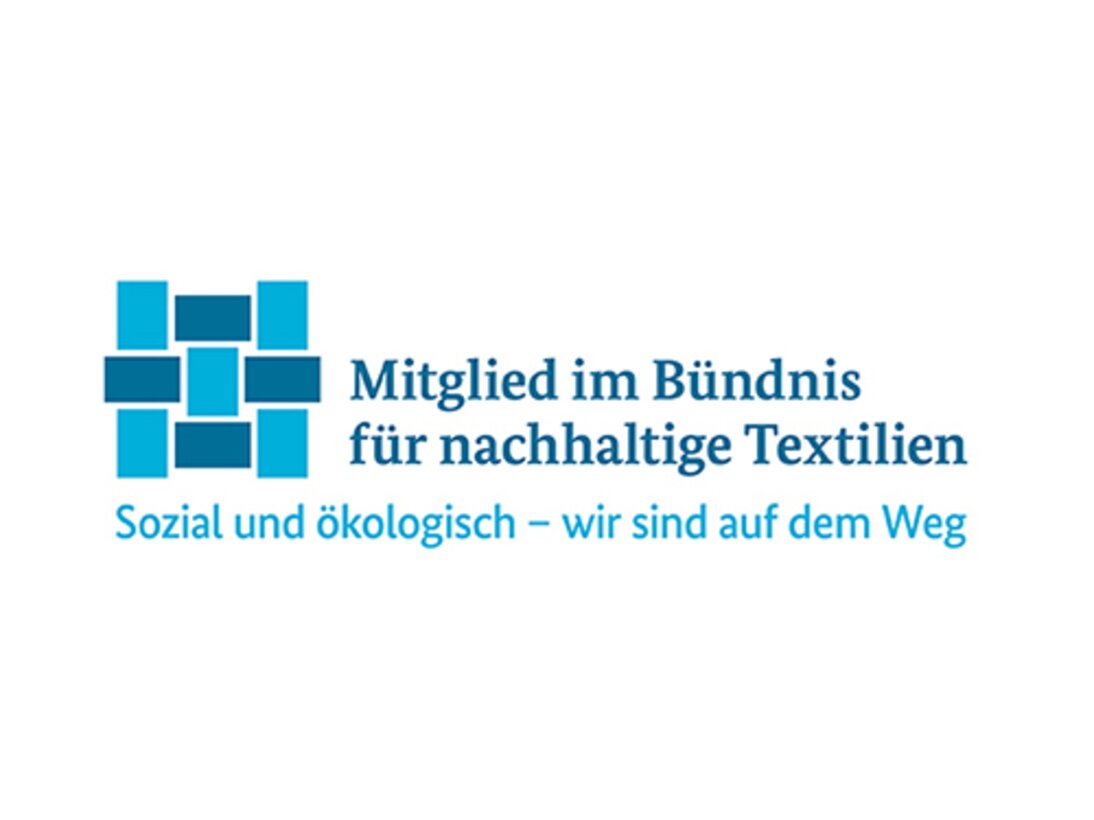 2015: DEUTER BECOMES A MEMBER OF THE TEXTILE ALLIANCE
The Textile Alliance is an initiative of the German federal government and has set itself the goal of achieving social, ecological and economic improvements along the textile supply chain.
2016: THE FIRST SERIES FOR CLIMBERS
The Gravity Series is the product of many years of experience and the highest professional expertise: developed by competition climbers, passionate boulderers, mountain guides, expedition leaders and other top athletes, the deuter climbing collection meets the special requirements of both indoor climbing and alpine terrain.
2016: ATTACK
The Attack – the forefather of the back protector – gets a modern overhaul and several new features. Equipped with the lightest and most modern SAS-Tec protector, protector holders, a new helmet attachment, a goggles & smartphone pouch, as well as a brand-new, downhill-oriented carry system, the Attack is ready for the future.
2016: BIKE BACKPACKS WITH SMARTPHONE POCKET
With the Attack, deuter introduces the smartphone pocket on most bike backpacks, allowing quick access to your phone without having to remove the backpack.
2017: ENTER THE POWERBOX
Down no longer slips when you toss and turn thanks to the innovative PowerBox construction with its waffle structure, created by the combination of elongated chambers and transverse stretch stitches on the upper side of the sleeping bag from the knee down.
2017: AIRCONTACT PRO WITH VARI SLIDE
The new VariFit slide adaptation guarantees the perfect fit of the carry system for different back lengths.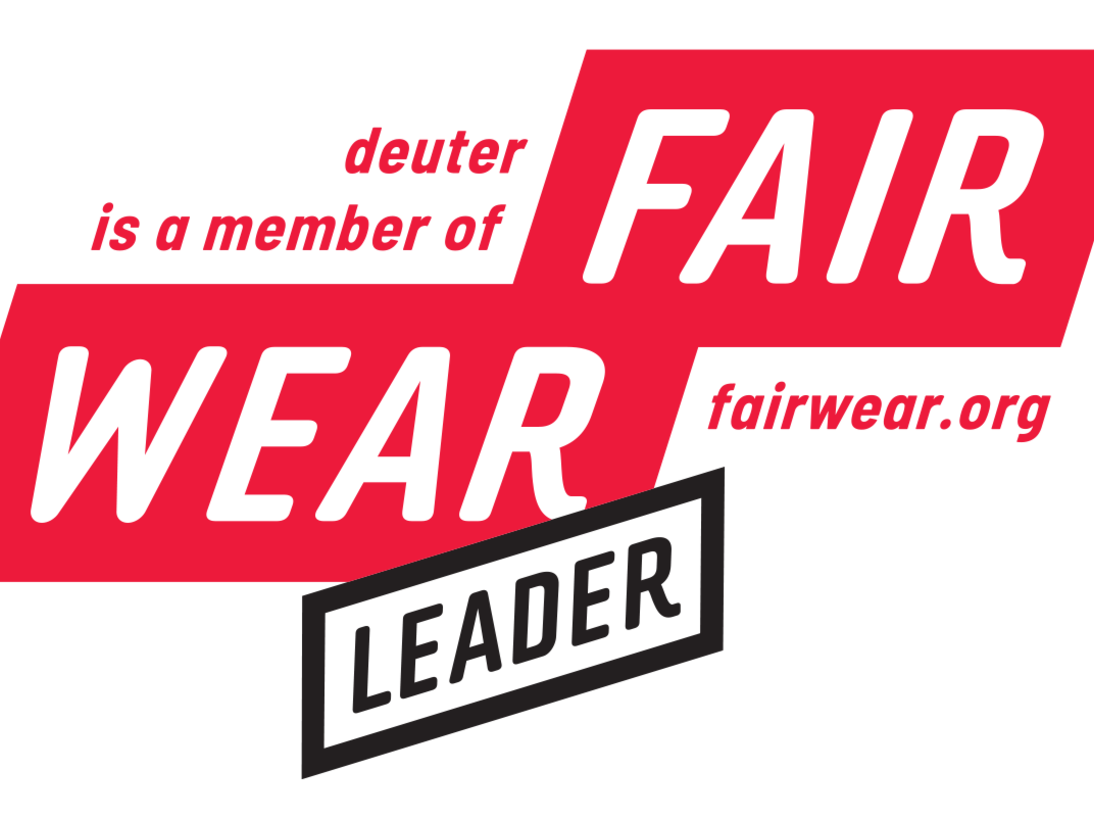 2020: FAIR WEAR LEADER STATUS
Our heart continues to beat for sustainability and social responsibility
Since 2013, for the seventh time in a row, deuter has been awarded the highest possible membership category by the Fair Wear Foundation (FWF). The FWF's goal is to improve working conditions in the textile and clothing industry, especially locally in the production countries. deuter has been a member of the FWF since August 2011 and has thus committed itself to the FWF's strict working guidelines. Thanks to the conscientious implementation of fair working and production conditions, we have again achieved the coveted FWF Leader Status this year.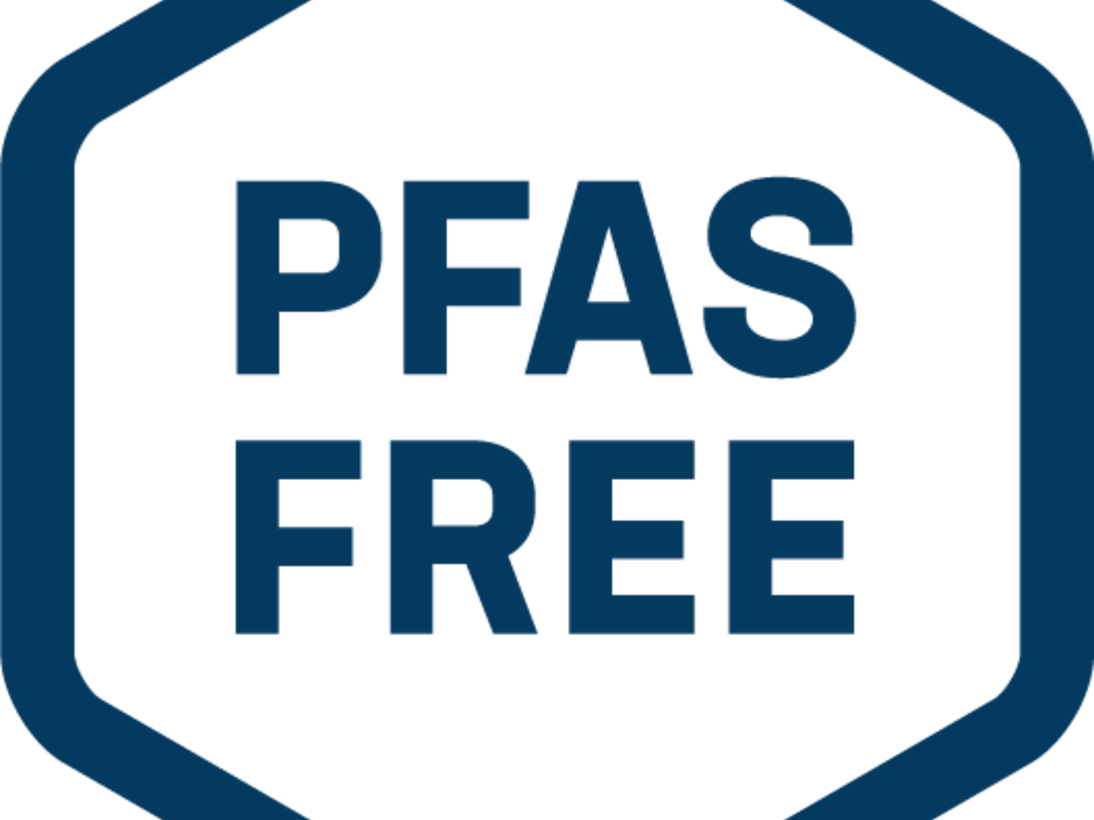 2020: PFC-FREE
To protect our environment and health, from Spring/Summer 2020 we will manufacture only PFC-free products - with the same high quality. In order to ensure the water- and dirt-repellent properties, we are now using a DWR (Durable Water Repellency) coating that is harmless to health and environmentally compatible and does not use PFC at all. This special surface treatment causes water to roll off the outside of the textiles. This keeps the material dry and nature clean.
2020: FIRST PRODUCT SERIES MADE FROM RECYCLED MATERIAL
Our UP series is produced sustainably, thanks to a resource-saving production. All fabrics are 100% recycled and are manufactured according to the bluesign® standard. In addition, they are a real eye-catcher in the city.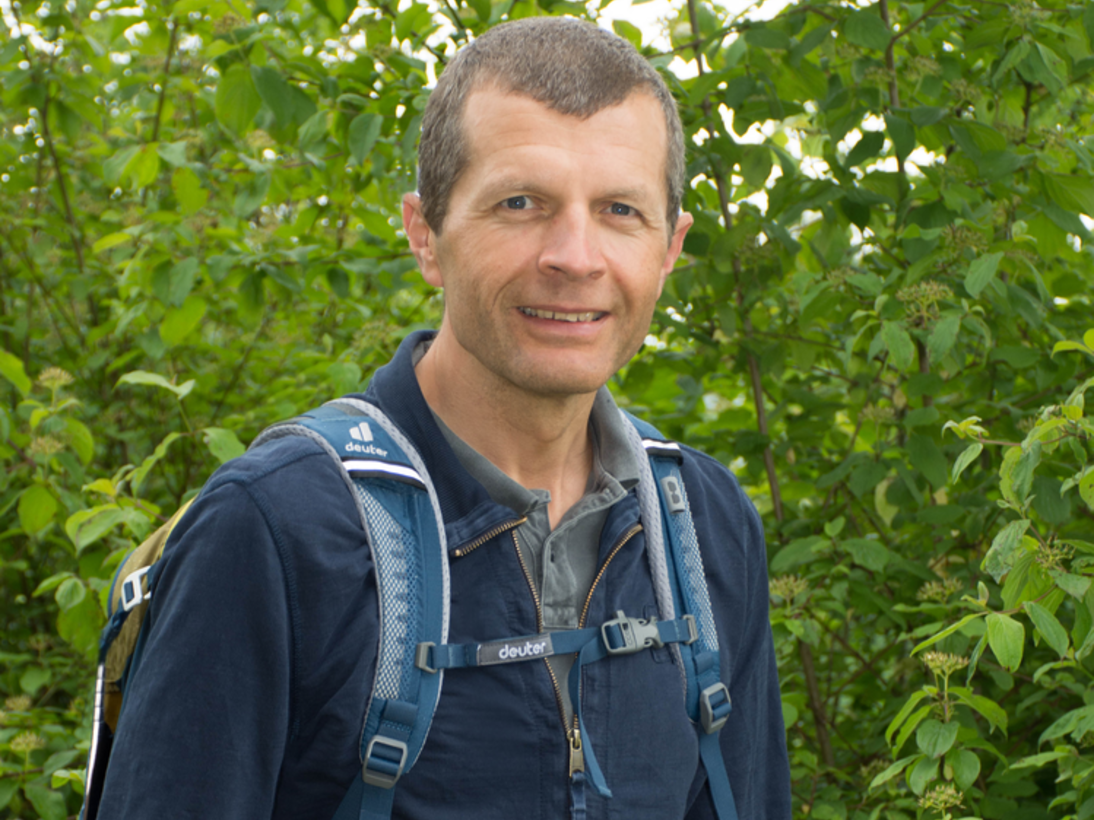 2020: ROBERT SCHIEFERLE TAKES OVER
On July 1, 2020, Robert Schieferle, previously deputy managing director, will take over sole management of deuter Sport GmbH, replacing Martin Riebel.
October 2021: OUR SITE IN GERSTHOFEN IS CLIMATE NEUTRAL
Climate neutrality means that the carbon footprint of a company, product, service or event has been calculated on the basis of internationally recognized standards and fully offset by supporting international climate protection projects.
ClimatePartner's "climate neutral" label certifies that unavoidable greenhouse gas emissions have been offset. To simplify matters, we refer to CO2 emissions and state all emissions in tons of CO2. This refers to CO2 equivalents, i.e. all relevant greenhouse gases.
In addition to avoidance and reduction, offsetting CO2 emissions is an important step in holistic climate protection. ClimatePartner recommends companies to establish avoidance and reduction of CO2 emissions as a continuous process and supports them in corresponding strategies, for example by defining scientifically based reduction targets or switching to renewable energies.
---
Mad about mountain sports: to us, this means that we give free rein to our passion for the mountains and constantly seek out new challenges that we master together.
Committed: to us, this means that we get more and more people excited about the deuter family by staying true to ourselves and treating each other with respect.
Pioneering: to us, this means that we keep bravely forging new paths in order to lead mountain athletes around the world to new heights in an inventive and ground-breaking manner.
Responsible: to us, this means being a reliable partner who demonstrates a love of nature through a sustainable approach.
---
We enjoy our work.Only then are we highly motivated to keep inspiring our customers and convincing them of deuter's qualities.
Mountain sport is the very soul of deuter.Our products are for use in nature – in order to give us first-hand experiences or the natural world. This is why environmental protection is a very personal concern for every one of us, because this is the only way we can preserve nature for future generations.
deuter strives for long-term success. It is not short-term profit maximisation but the whole package of economics, ecology and social activities that gives deuter the basis for a secure future.
Safety is important to us.This refers to a safe workplace, as well as proper remuneration. The excellent reputation of the company gives us security, as does the sustainable entrepreneurial approach taken by deuter.
At deuter, the team is the focal point.We solve our tasks and problems together. We act in a fair, collegial and tolerant manner. We treat our colleagues, customers and all business partners with respect and appreciation. To offer and accept help is part and parcel of our approach.
We view leadership as something positive. It always serves mutual motivation. Working towards goals that are clearly defined, jointly developed and transparent is essential in this process.
We place great importance on a good business environment.This ensures a high degree of identification with the company, the brand and our field of responsibility. Our down-to-earth work ethic is characterised by trust and openness in our dealings with each other. Mutual acceptance is essential in this regard, especially in the integration of new employees.
Individuality is our creative nucleus.Each individual is given room for self-realisation and appropriate development potential. Independence is a prerequisite for this and must be experienced by every employee. We care about educating young people, both in terms of their personality and their expertise.
Reliability plays a central role for us. We stand by our statements and are willing to be judged by them. We accept responsibility for errors and make it our mission to always correct them for our customers' benefit. For our customers and business partners, but also amongst each other, we are approachable and we foster long-term business relationships.
Specialisation allows us to do what we do best. This is the only way that we can be innovative and keep one step ahead of the rest of the market. A crucial factor, because deuter lives from the high desirability of its brand. This competence does not refer solely to our products, but to our entire service.
Market orientation is the key to satisfied customers. deuter products do not score points with unnecessary extras, but with genuine consumer benefits. Our service is customer-oriented as well. We are continuously improving our dialogue with customers.
Our goal is to achieve the highest level of competence.We want to perfectly understand and master everything we do. We take this aspiration seriously throughout, from consulting our customers to training our employees. We tackle complex tasks with a healthy portion of self-confidence. We are committed to finding the best solution.
deuter is absolutely authentic.We support our work and its results with passion. Our employees themselves enjoy outdoor sports. We are a down-to-earth company that doesn't get carried away when business is going well. This is demonstrated by our friendly and loyal approach to one another and towards our customers.