About us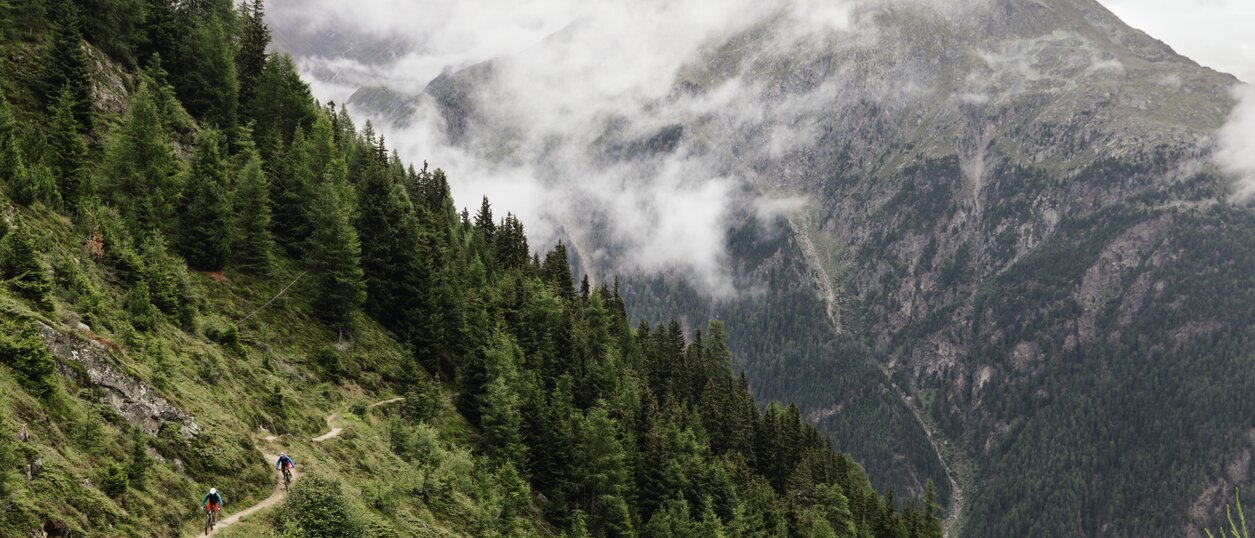 ---
Mad about mountain sports: to us, this means that we give free rein to our passion for the mountains and constantly seek out new challenges that we master together.
Committed: to us, this means that we get more and more people excited about the deuter family by staying true to ourselves and treating each other with respect.
Pioneering: to us, this means that we keep bravely forging new paths in order to lead mountain athletes around the world to new heights in an inventive and ground-breaking manner.
Responsible: to us, this means being a reliable partner who demonstrates a love of nature through a sustainable approach.
---
We enjoy our work.Only then are we highly motivated to keep inspiring our customers and convincing them of deuter's qualities.
Mountain sport is the very soul of deuter.Our products are for use in nature – in order to give us first-hand experiences or the natural world. This is why environmental protection is a very personal concern for every one of us, because this is the only way we can preserve nature for future generations.
deuter strives for long-term success. It is not short-term profit maximisation but the whole package of economics, ecology and social activities that gives deuter the basis for a secure future.
Safety is important to us.This refers to a safe workplace, as well as proper remuneration. The excellent reputation of the company gives us security, as does the sustainable entrepreneurial approach taken by deuter.
At deuter, the team is the focal point.We solve our tasks and problems together. We act in a fair, collegial and tolerant manner. We treat our colleagues, customers and all business partners with respect and appreciation. To offer and accept help is part and parcel of our approach.
We view leadership as something positive. It always serves mutual motivation. Working towards goals that are clearly defined, jointly developed and transparent is essential in this process.
We place great importance on a good business environment.This ensures a high degree of identification with the company, the brand and our field of responsibility. Our down-to-earth work ethic is characterised by trust and openness in our dealings with each other. Mutual acceptance is essential in this regard, especially in the integration of new employees.
Individuality is our creative nucleus.Each individual is given room for self-realisation and appropriate development potential. Independence is a prerequisite for this and must be experienced by every employee. We care about educating young people, both in terms of their personality and their expertise.
Reliability plays a central role for us. We stand by our statements and are willing to be judged by them. We accept responsibility for errors and make it our mission to always correct them for our customers' benefit. For our customers and business partners, but also amongst each other, we are approachable and we foster long-term business relationships.
Specialisation allows us to do what we do best. This is the only way that we can be innovative and keep one step ahead of the rest of the market. A crucial factor, because deuter lives from the high desirability of its brand. This competence does not refer solely to our products, but to our entire service.
Market orientation is the key to satisfied customers. deuter products do not score points with unnecessary extras, but with genuine consumer benefits. Our service is customer-oriented as well. We are continuously improving our dialogue with customers.
Our goal is to achieve the highest level of competence.We want to perfectly understand and master everything we do. We take this aspiration seriously throughout, from consulting our customers to training our employees. We tackle complex tasks with a healthy portion of self-confidence. We are committed to finding the best solution.
deuter is absolutely authentic.We support our work and its results with passion. Our employees themselves enjoy outdoor sports. We are a down-to-earth company that doesn't get carried away when business is going well. This is demonstrated by our friendly and loyal approach to one another and towards our customers.