Backpack sizes & fits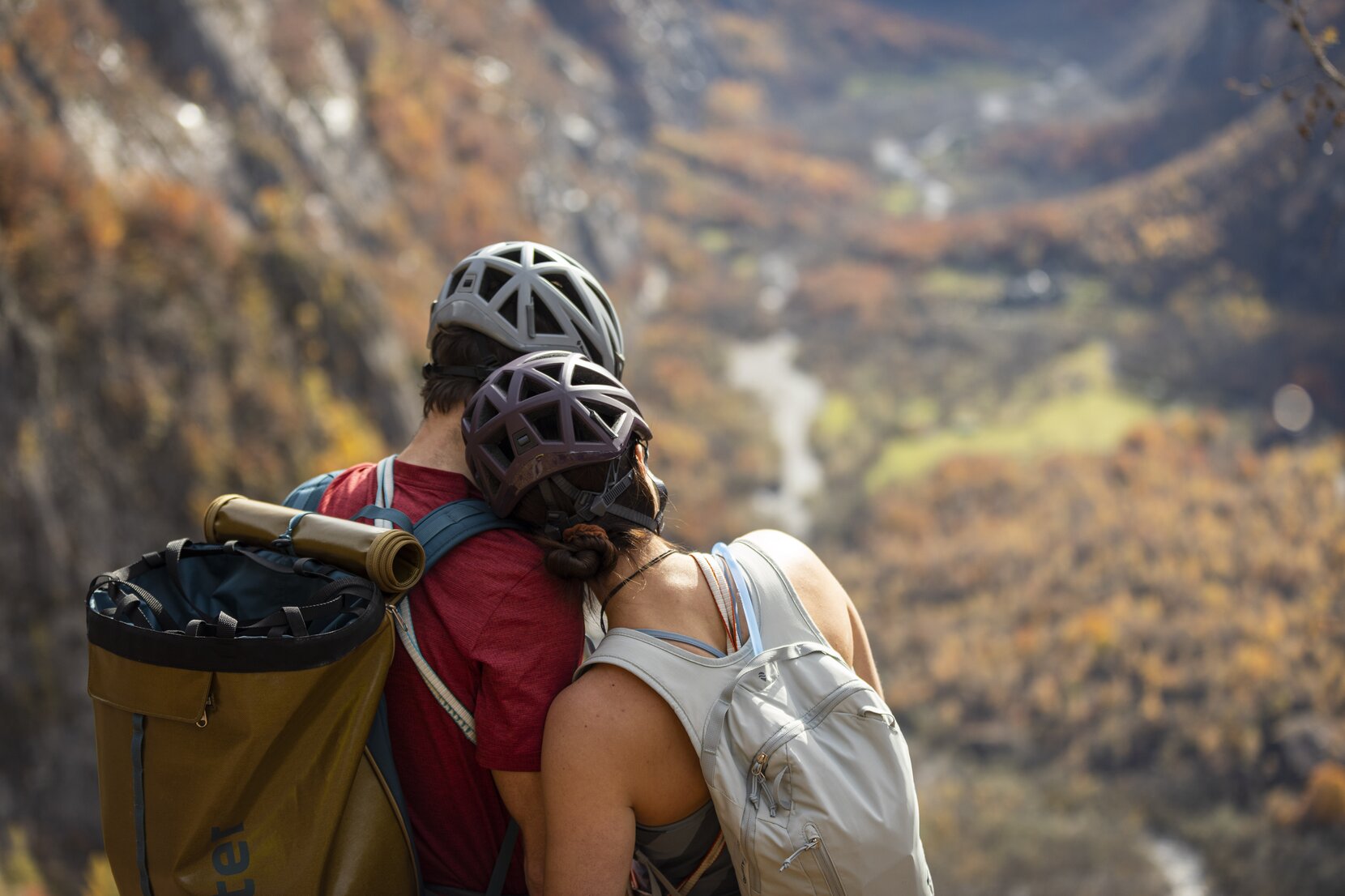 Backpack sizes & fits
deuter backpacks: tailored to your size, fit, and functional needs
Depending on how you intend to use your backpack, the features, fit, capacity, or other details will be decisive. deuter offers many different backpacks with capacities ranging from 5 to 75 L so that you can stow everything you need for your journey. In addition, we design our own models with special features that are suited for various kinds of mountain sports, such as adjustable hip belts, back length adjustment, and helmet holders. We also offer versions of all our backpacks that are specially designed for women (adapted to the female anatomy) as well as for particularly big and tall fans of the outdoors. Little adventurers aged two and up will also find the perfect backpack from us.
Learn more:
This is how to measure the right back length for your backpack
For day backpacks, the back length is not as important as it is for hiking backpacks used on multi-day tours. It is important for the back length to be right for proper load distribution on your back and guaranteed comfort. deuter backpacks are adjustable, but you should still select the right back length at the time of purchase. Women often have a shorter back and longer legs, for which our SL models are well suited. Men and tall people, on the other hand, should probably select an EL model. The only sure way to test whether the back length of the backpack really suits you is to try it on. Nevertheless, you can measure the length of your back in advance as a starting point.
VARIOUS SIZES FOR WOMEN & BIG AND TALL MEN
DIRECT COMPARISON OF THE THREE DEUTER BACK LENGTHS:
The back lengths are defined by the distance between the seventh cervical vertebra and the upper edge of the iliac crest.
Seventh cervical vertebra
Iliac crest
Basically, people of almost the same height can have different back lengths. Choosing the right back length is not just about height.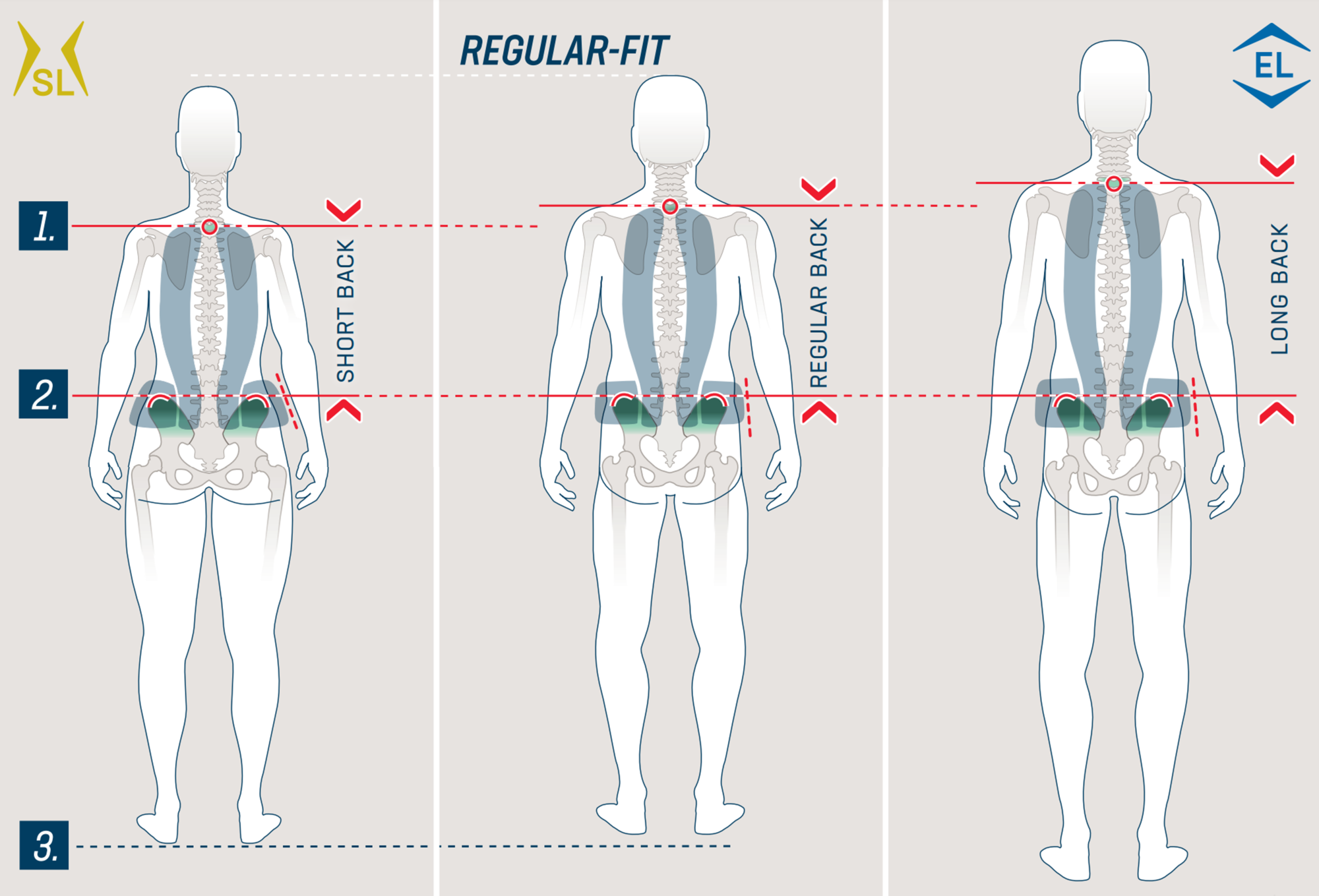 SL WOMEN'S FIT

For body heights of approx. 160 – 175 cm

For back lengths of approx. 42 cm (+/- 2 cm)

The typical body proportions for the SL Fit are:

Narrower shoulders
Shorter back
Wider hips
Longer legs

REGULAR FIT

For body heights of approx. 170 – 185 cm

For back lengths of approx. 46 cm (+/- 2 cm)

The typical body proportions for the Regular Fit are:

Wider shoulders
Longer back
Narrower hips
Shorter legs

EL EXTRA LONG FIT

For body heights of approx. 185 – 200 cm

For back lengths of approx. 50 cm (+/- 2 cm)

The typical body proportions for the EL Fit are:

Wider shoulders
Very long back
Narrower hips
Longer legs
SL-FIT SHOULDER STRAPS AND HIP PADS VS REGULAR FIT: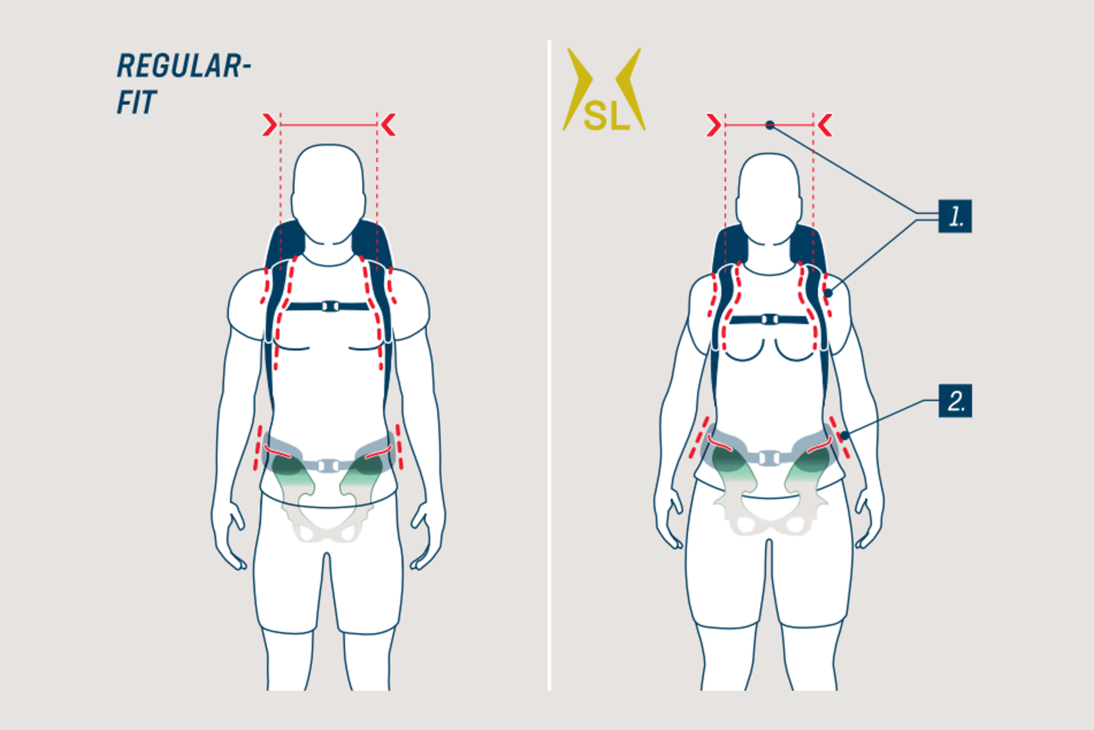 1. Narrower shoulder straps
The SL shoulder straps have a pronounced S-shape and soft edges all around. In addition, the ends of the straps are narrow. For a perfect shoulder fit, nothing should pinch or rub. Straps designed close together are tailored to narrower female shoulders.
2. Conical hip belts
The closed SL hip belts form a cone to perfectly match the shape of the female anatomy. This conical shape is created by the buckles that connect towards the top and the anatomically conforming design of the SL hip belts. The belts naturally hug the female hips.
SL (SLIM LINE) BACKPACKS: FITS AND SIZES FOR WOMEN
Your perfect backpack should not only be tailored to you in terms of capacity, but also fit. Do you have a slim build and long legs? Our women's SL models are tailored to women's physiques. The size of our women's backpacks slots slightly below the regular size and is characterized by a shorter back, narrower shoulder straps, and a conical hip belt.
The fit of our backpacks is based on an average athletic build. Because not everyone conforms to the norm, women's models may fit certain men well, and men's models can be comfortable for some women to wear.
EL (EXTRA LONG) BACKPACKS: THE FIT FOR LONG BACKS
For tall people, our Extra Long (EL) backpacks offer perfect carrying comfort. Athletes who are between 1.85 and 2.00 m tall often have a hard time finding a suitable backpack. That is why we have lengthened the back lengths of our most popular deuter backpack models by 6 to 9 cm and adjusted them to fit the proportions of taller people. Due to the larger space requirements, we have also adjusted the capacity of the EL models: the size of these backpacks is therefore optimally tailored to the wearer. The back system, properties, and other details of these individual EL backpacks match those of our standard models.
Find the right backpack size for you
For a day at work, you pack your laptop and related materials, and for a hike, you take your provisions and a change of shirt. Our different backpack sizes and equipment take these different needs into account. If you ride your bike to the office, you value low weight and a portable size, and when you go hiking, you value practical compartments and a high level of comfort. Don't know which backpack is right for you? We have prepared an overview of the different sizes:
THIS IS THE PERFECT BACKPACK SIZE FOR CYCLING AND MOUNTAIN BIKE ADVENTURES
For a day tour or a mountain bike ride, smaller backpacks that can accommodate the essentials are sufficient. A secure fit and a well ventilated backpack are particularly important. These offerings are suitable for a full day of action Bike backpacks with a capacity of 5 to 20 L. For a multi-day tour, however, you should consider the hiking sizes.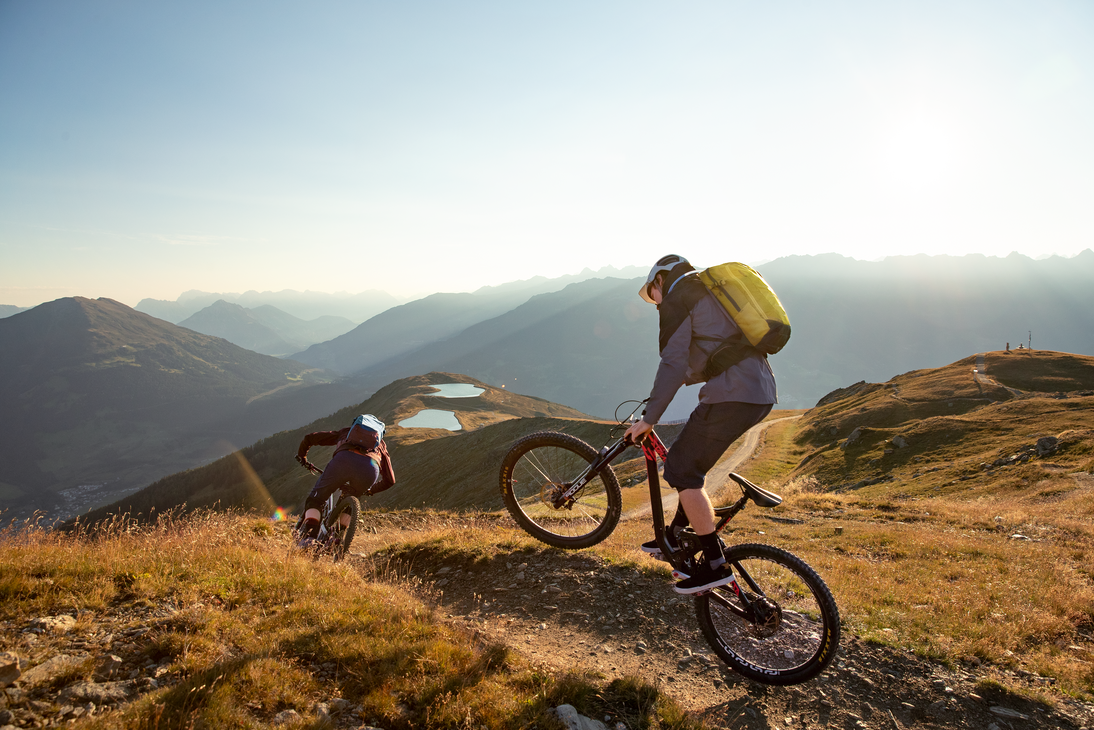 Everything you need to enjoy your hike: the right size for your backpack
If you are going on a mountain hike or a weekend trip, it's best to choose a hiking backpack with a capacity of approx. 14 to 32 L.
You should take a look at the Futura series of mesh-ventilated backpacks or the Speed Lite and Trail series of non-ventilated packs.
The optimal backpack size for trekking tours
Are you planning a multi-day trip? Then you will need room for a change of clothes, hiking maps, etc. The capacity that you will need here depends significantly on whether you are carrying a tent with you and whether you are planning to be self-sufficient. In this case, you need a backpack with a capacity of between 50 and 85 L. If you are going to sleep in accommodations that are already stocked with food and other provisions, then a trekking backpack with a capacity of 45 to 60 L should be sufficient, depending on the length of the trip.
Some trekking backpacks feature a height-adjustable top, which gives you up to 10 L additional capacity. In addition, backpacks for multi-day hikes are equipped with other practical features, such as built-in support for drinking systems and a hiking staff holder. If you are interested in these features, then check out the Futura Air Trek.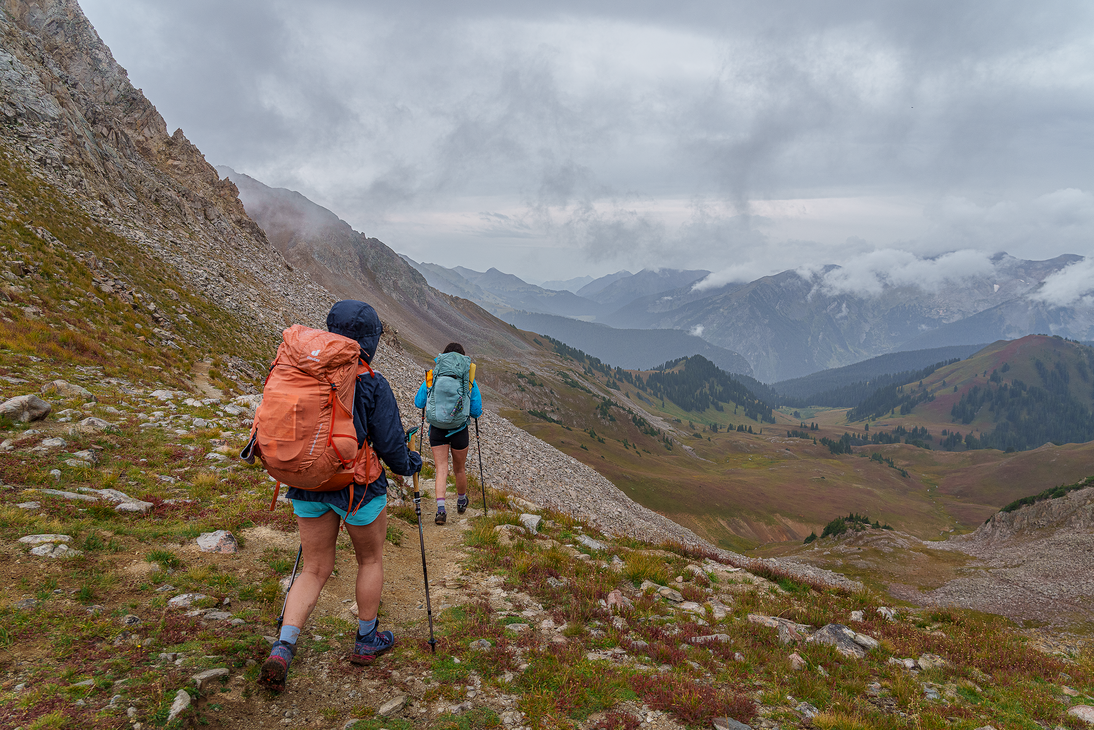 Which size do you need for a backpacking trip?
Backpacking is becoming increasingly popular. But you need to be careful to select the right backpack size so that you can carry your clothes, shoes, and other valuables while still carrying a pack that is not too heavy.
50 to 80 L is the optimal size for longer trips lasting several weeks. When shopping for travel backpacks, you should also pay attention to how the compartments are arranged. Make sure the backpack you want to buy divides up the space in a way that is practical for you. Be sure to take a look at the AViANT.
Children's backpacks come in these sizes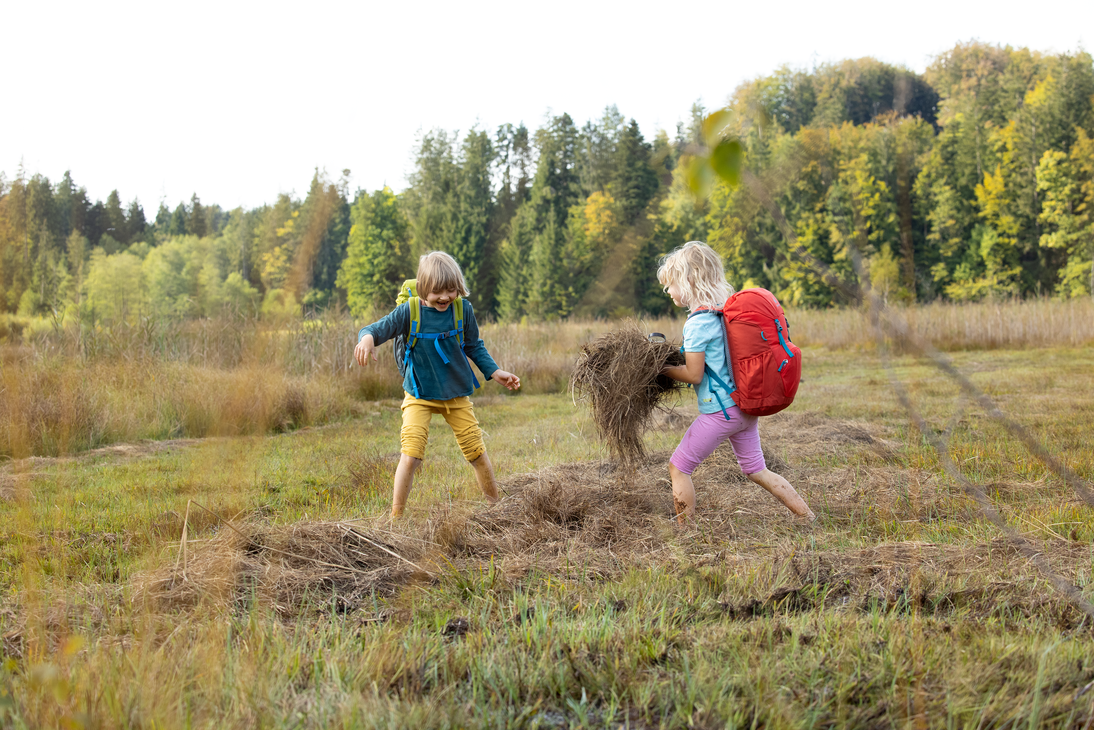 Your little ones don't want to miss out on field trips, and they also want to carry their own pack. That's why deuter has backpacks sized for children. You can choose from models ranging in capacity from 8 L on the smaller end to 20 L on the larger end, depending on age.
You can even find children's backpacks from deuter in capacities as large as 40 L. These models in the Fox series are perfect for teenagers.