Orders, payment & delivery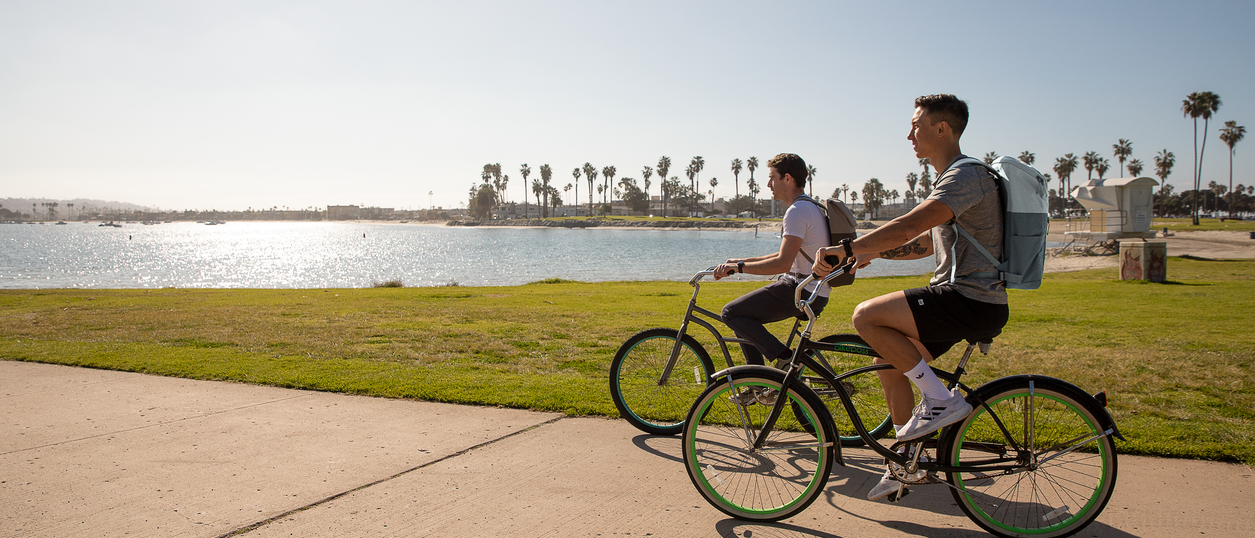 Orders, payment & delivery
Bestellung IM OFFIZIELLEN ONLINESHOP VON DEUTER
---
Seit Oktober 2019 kannst du Rucksäcke und Schlafsäcke von deuter sowie unsere Zubehörartikel direkt über den Online Shop auf deuter.com bestellen.
Das geht ganz einfach mit einem Klick auf "In den Warenkorb". Anschließend kannst du über die Kasse deine Rechnungs- und Lieferanschrift angeben. Alle weiteren Informationen rund um den Bestellprozess und den Versand der Produkte erfährst du hier. Gerne stehen wir natürlich auch per E-Mail mit Rat zur Seite.
Alle unsere Produkte sind selbstverständlich auch nach wie vor bei unseren wichtigsten Partnern, dem Handel, verfügbar. Sowohl online als auch in den Ladengeschäften bietet dir das Fachpersonal beste Beratung und eine große Auswahl an Modellen.
---
Placing an order on deuter.com is possible with or without a customer account. The customer account offers benefits such as access to previous orders, recommendations tailored to you and special offers, as well as the management of any registered products of the AViANT series.
---
Since we are keen to send orders as quickly as possible to reduce waiting times, unfortunately orders cannot be cancelled. However, you are welcome to return the ordered goods to us if they do not meet your requirements.
---
Unfortunately, changes to the order are not possible due to the prompt processing of the order. We therefore ask you either to select the return option or to place a second order.
---
The Deuter online shop offers you several conventional options.
Credit card: Payment via Visa or Mastercard is possible at deuter.com. Credit card data is encrypted by SSL procedure to ensure maximum security. The amount of the order made is then reserved on your credit card and is not charged until the goods have been shipped.
PayPal: when choosing PayPal as a payment option, you will be asked to log in to PayPal during the order process and confirm payment. As with payment by credit card, the amount is reserved here at first, and only debited once shipped.
Immediate transfer: the payment process is forwarded to the buyer's personal online banking. Sensitive bank information is thus not forwarded to the retailer.
---
Your invoice is only sent by email with the dispatch confirmation and can be viewed in your customer account. Dispatch by mail is not possible.
---
The refund of the invoice or partial amount takes place after receipt and review of the returned items. You will receive an email from us as soon as the return has been accepted. The amount will then be transferred to the original payment method immediately.
---
The shipping costs for Germany amount to EUR 5.00. Dispatch to other EU countries costs EUR 8.00.
Shipping is free of charge from an order value of EUR 50.00.
---
We currently offer the possibility of Europe-wide delivery with DHL or DPD. The shipping service provider can simply be selected when ordering.
---
In order to ensure delivery as soon as possible, we usually process orders immediately. All orders received by 12:00 p.m. (Mon–Fri) are usually sent on the same day. This results in a delivery time of max. 3 working days.
As soon as the shipment leaves our logistics centre, you will receive a shipping confirmation with the tracking number of the logistics partner.
---
A tracking number of the logistics partner is sent with your shipping confirmation. This can be used to track the status of your delivery.