1. WHAT IS A BACK LENGTH MEASUREMENT?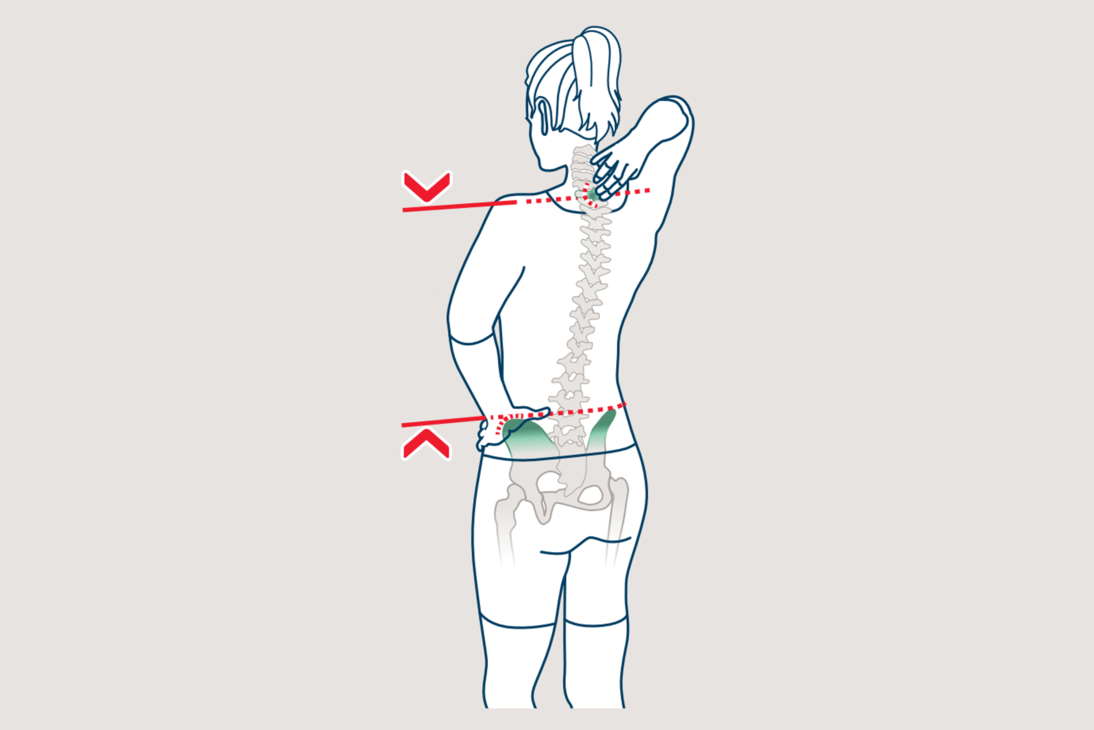 The back length is defined by the distance between the 7th vertebra and the iliac crest (or top of the pelvis). This is where the two measuring points are located.
2. LOCATING BOTH MEASURING POINTS: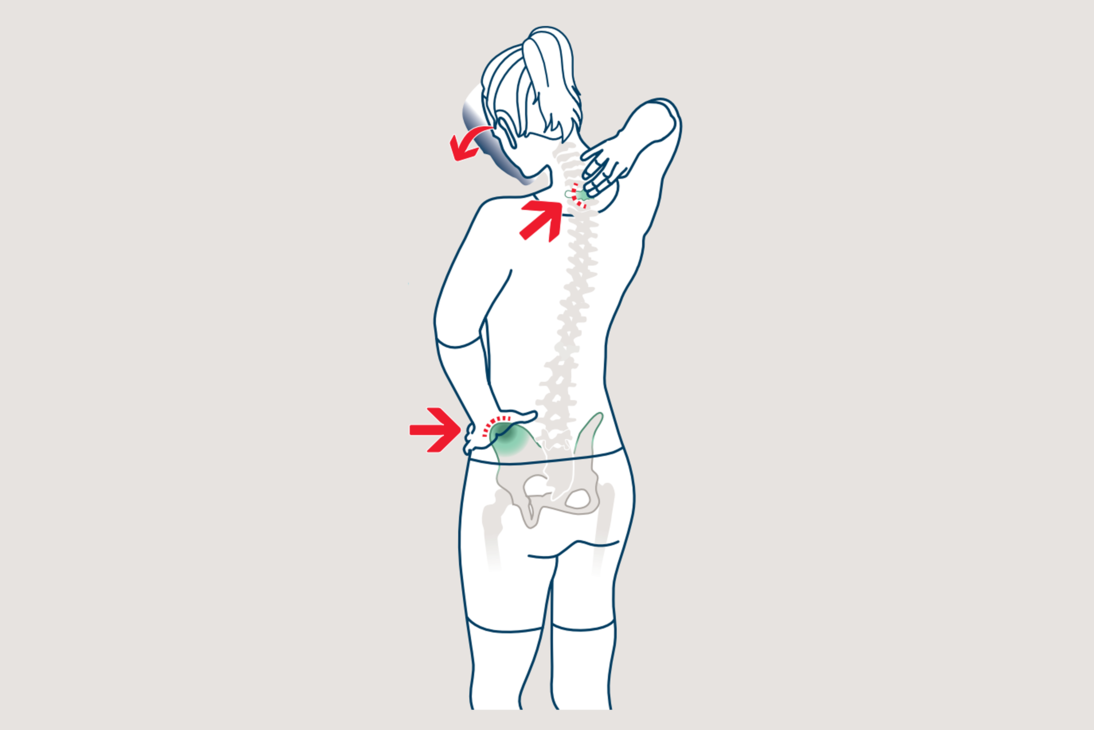 Tilt your head down and the 7th vertebra is the one that arches out below the base of the neck. This is the top measuring point.
Then, place your hand on your hip with your index finger and thumb as illustrated. You will feel the upper edge of the hip bone. This is the lower measuring point.
3. Helpful TOOLS: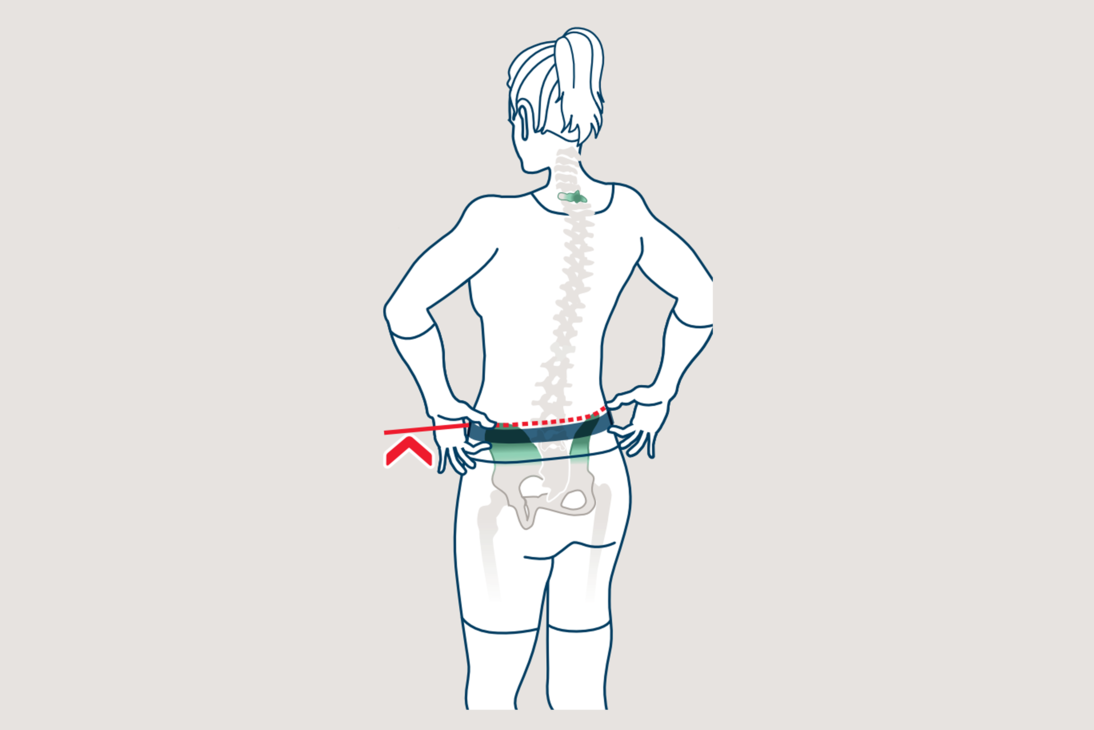 Take a belt and wear it horizontally on your hip bone, across the two iliac crests. Try to keep your spine straight as this will also help find the center when measuring.
4. USE A TAPE MEASURE: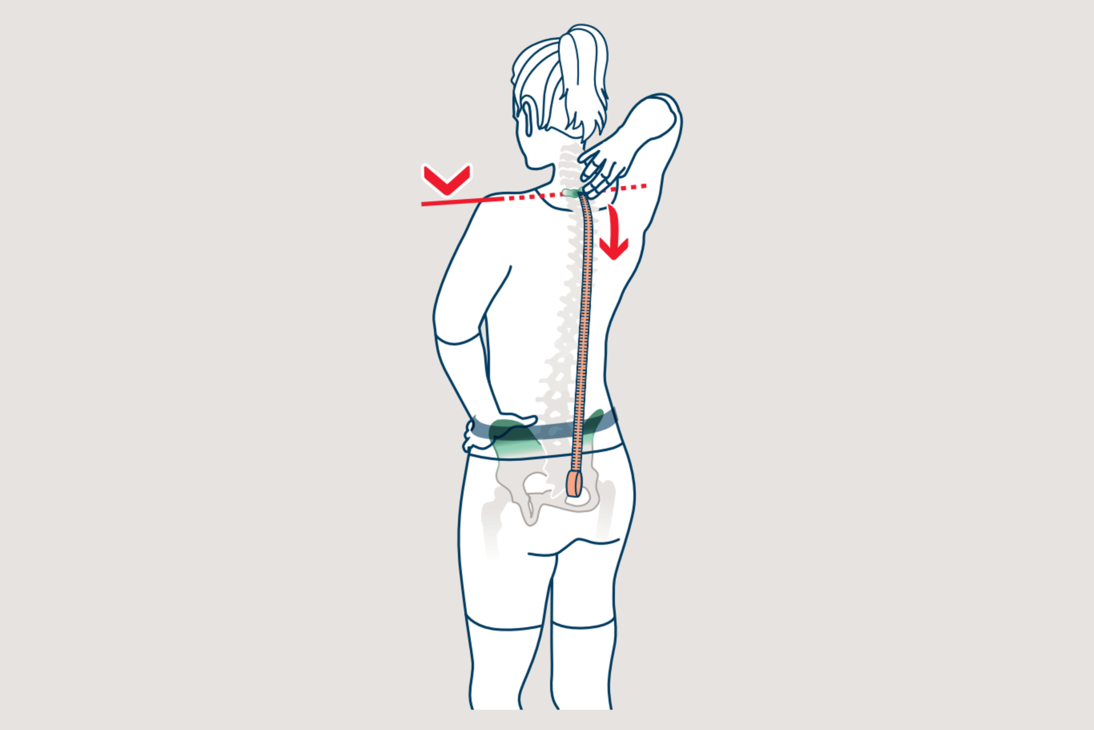 Place a tape measure on the 7th vertebra and hold it with one hand. Then let the end drop down. Place your other hand across your hip again with your index finger and thumb splayed, so that your thumb touches the top of the belt.
5. FIND AND HOLD THE MEASURING POINT: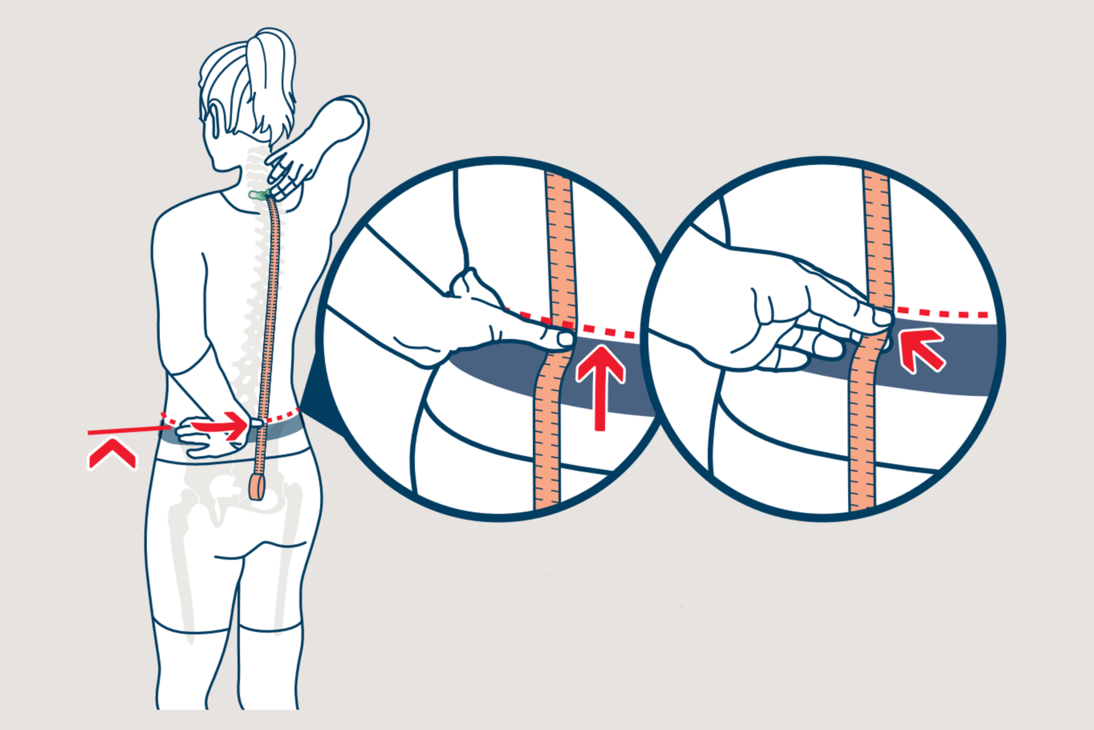 Find the intersection point between the tape measure and the upper edge of the belt in the center of your back.
Slide your hand along the belt to the tape measure.
Fix the point on the tape measure where the upper edge of the belt meets your thumb.
Then take your index finger and mark this place on the tape as precisely as possible.
6. COMPLETE THE MEASUREMENT PROCESS: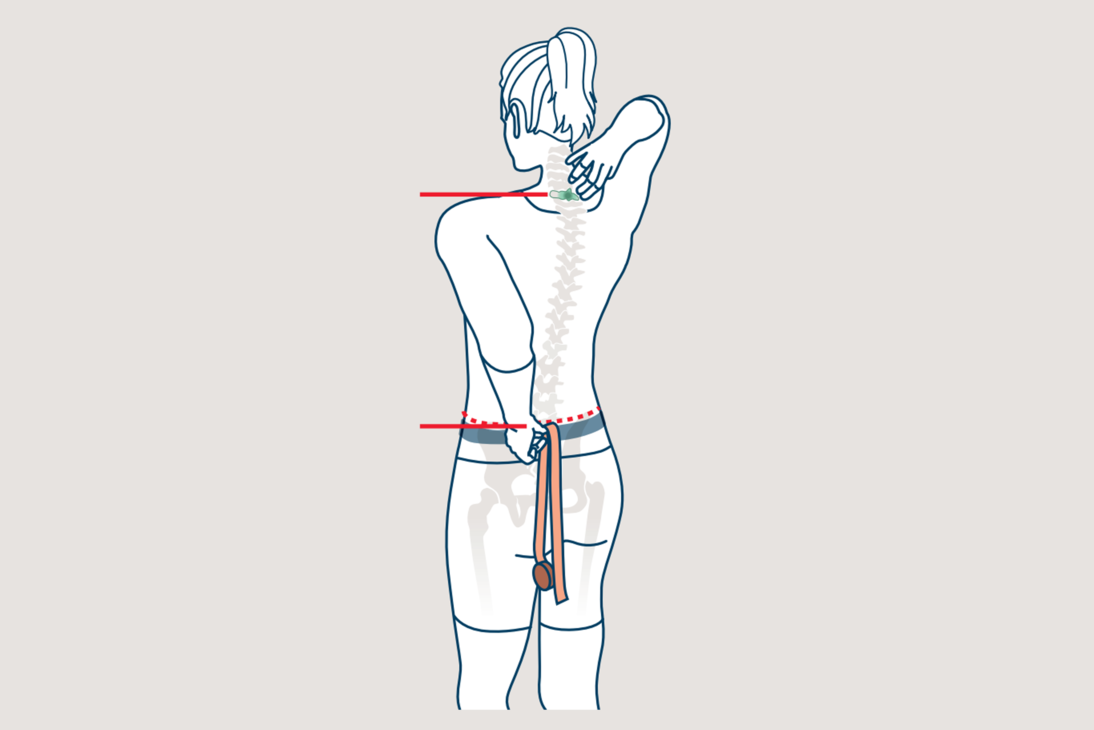 Release the measuring tape at the top while keeping hold of it at the bottom.
7. READ OFF THE MEASUREMENT RESULT: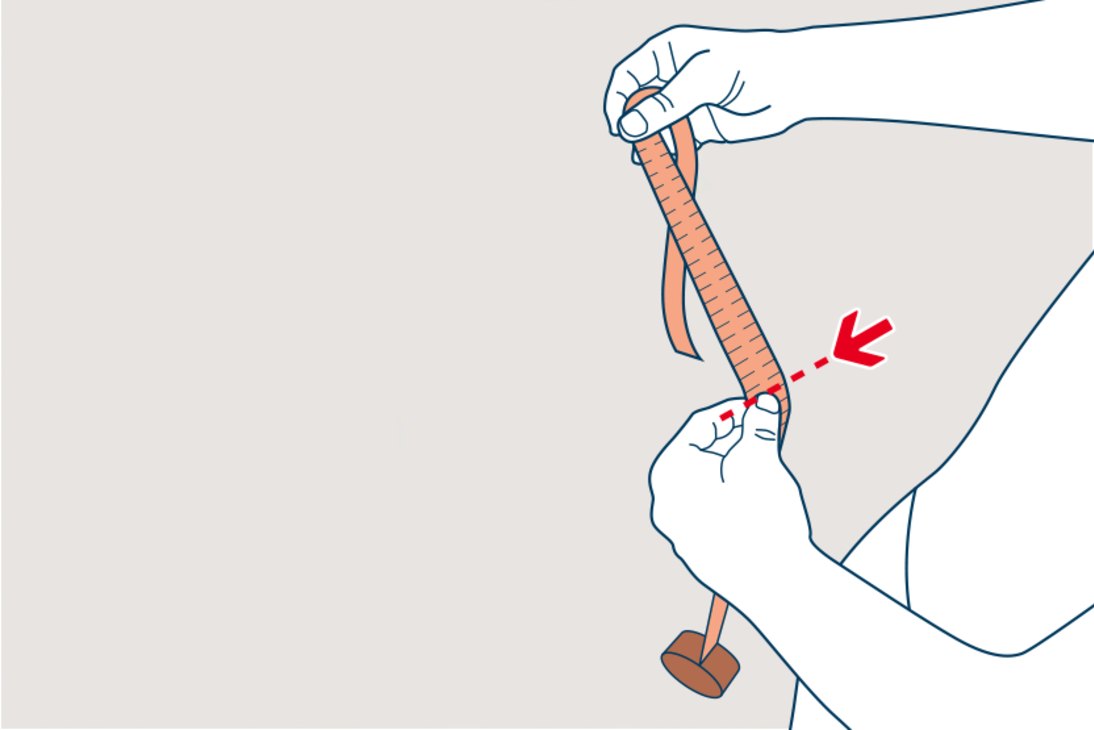 Keep holding the tape measure at the measuring point, while moving your hand forward. You can now read your back length measurement above your thumb.
Note: The measuring point is above the thumb.
DEUTER SIZE CHART
The following table should help you find the perfect fit for your backpack. There are overlaps between the back lengths and body heights in the unisex', men's and women's fit categories. In this case, which model is best will depend on an individual's body shape, such as shoulder width or pelvis. Women should always choose an SL model because of the specific fit features. The fit categories Kids, SL, Unisex and EL also feature backpack models with adjustable back systems. These can be individually adjusted to the person carrying it at the time.
| AGE & GENDER | Back length (cm) | Height cm) | EXAMPLES & RECOMMENDATIONS |
| --- | --- | --- | --- |
| Kids | | | |
| | | | |
| | | | |
| | | | |
| | | | |
| | | | |
| | | | All SL models with a fixed back system |
| | | | All SL models with an adjustable back system |
| | | | |
| | | | All bike and lifestyle series without SL models |
| | | | |
| | | | |
| | | | All men's models with a fixed back system |
| | | | All men's models with an adjustable back system |
| | | | |
| | | | |