Care tips for your sleeping bag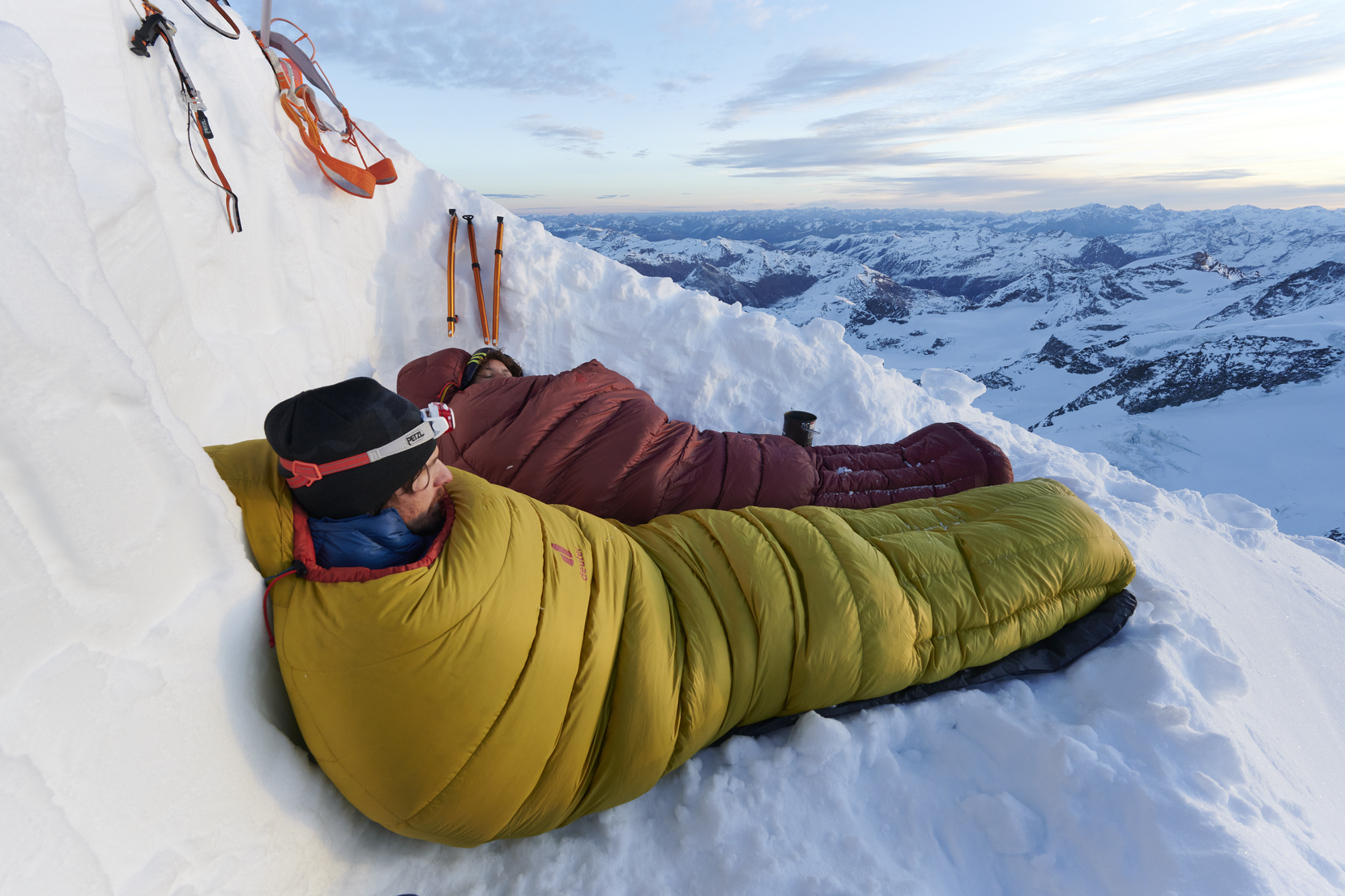 Care tips for your sleeping bag
HOW DO I ENSURE MY SLEEPING BAG LASTS FOR A LONG TIME?
If you have chosen a deuter sleeping bag, you will want to keep and use it for as long as possible. Proper care and storage are therefore crucial! Here we share some tips on how to store and care for your sleeping bag.
TIPS FOR WASHING A SLEEPING BAG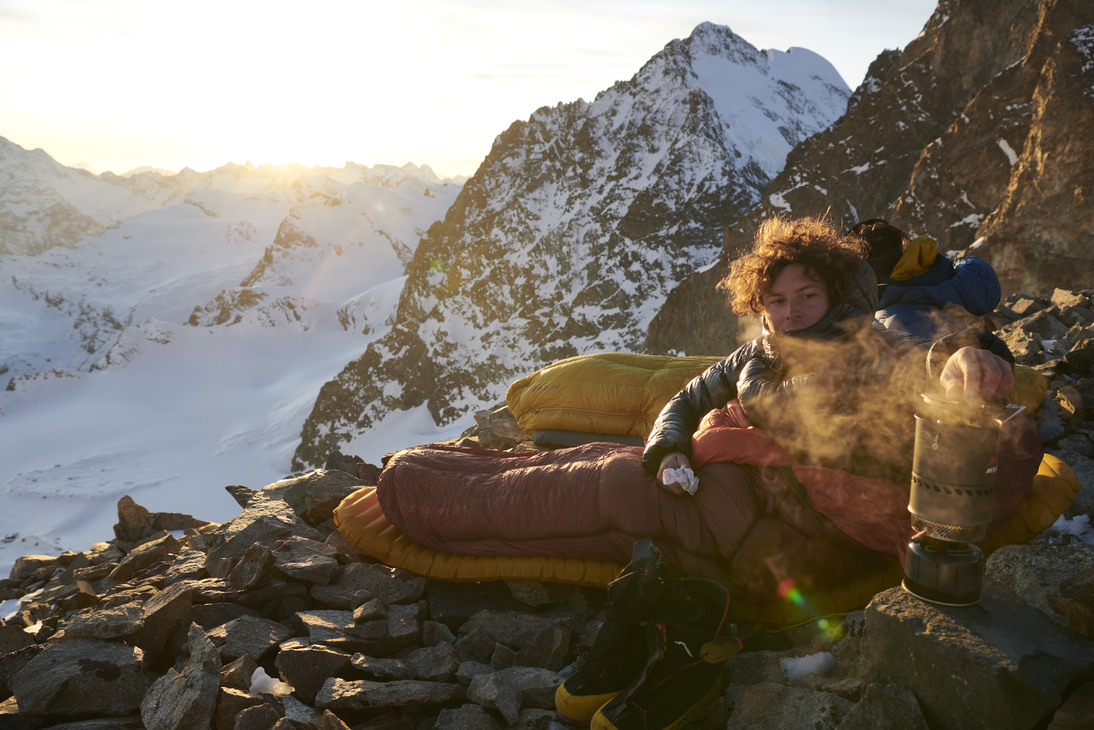 When caring for a sleeping bag, there are a few things to keep in mind to maximize its life. We have compiled some useful tips for washing your sleeping bag:
Wie oft muss man einen Schlafsack waschen?
Hier gilt: Weniger ist mehr!
Auch wenn sich Schlafsäcke in der Regel problemlos waschen lassen, solltest du das so wenig wie möglich tun. Zu häufiges Waschen kann zu Materialschäden führen, falsches Waschen und Waschmittelreste können die Qualität und Bauschkraft des Produktes beeinträchtigen.
Wasche deinen Schlafsack also erst, wenn er verunreinigt wurde oder nach frühestens 50 Benutzungen.
Bei kleinen Flecken reicht oft bereits eine manuelle Reinigung mit lauwarmem Wasser, etwas Seife und einem feuchten Tuch. Gegen unangenehme Gerüche kannst du den Schlafsack einfach für einige Stunden lüften.
Schlafsack seltener waschen dank Inlett oder Funktionswäsche
Flecken, Dreck und Schweiß lassen sich auf und in einem regelmäßig eingesetzten Schlafsack nicht vermeiden. Allerdings gibt es Möglichkeiten, wie du deinen Schlafsack schonen kannst. Im besten Fall kuschelst du dich beispielsweise stets frisch geduscht ein. Da das beim Camping oft nicht möglich ist, empfiehlt sich der Einsatz eines sogenannten Inletts. Der Innenschlafsack aus Seide fängt deinen Schweiß auf und kann unkompliziert gewaschen werden. Zudem wärmt es dich zusätzlich. Alternativ genügt jedoch auch Funktionswäsche.
Soll ich meinen Schlafsack vor Gebrauch waschen?
Da wir davon abraten, den Schlafsack zu häufig zu waschen, empfehlen wir auch vor Gebrauch keine extra Wäsche. Du kannst deinen neuen Schlafsack vor der ersten Benutzung gründlich ausschütteln und lüften. Hänge ihn dafür ausgebreitet für einige Stunden an der frischen Luft auf, aber vermeide direkte Sonneneinstrahlung. Eine erste Wäsche ist in der Regel erst nach rund 50 Nächten im Schlafsack oder bei Verschmutzung nötig.
WASH SLEEPING BAG IN WASHING MACHINE ONLY IF NECESSARY
SCHLAFSACK NUR IN DER WASCHMASCHINE WASCHEN, WENN NOTWENDIG
You should wash your sleeping bag as rarely as possible. In general, synthetic sleeping bags can be washed more often than down sleeping bags. If down is washed too often, it loses its fat layer and thus its insulating performance. However, washing your sleeping bag also has its advantages: With normal use, the sleeping bag automatically loses loft (bulking power). If the sleeping bag is washed properly, it can regain some of the bulk. We recommend that you look at the care label inside the sleeping bag before washing it. Usually it is enough to wash your sleeping bag every two to three years. Small stains and sweat residues can be removed by hand. All you need is a sponge, some washing-up liquid and lukewarm water.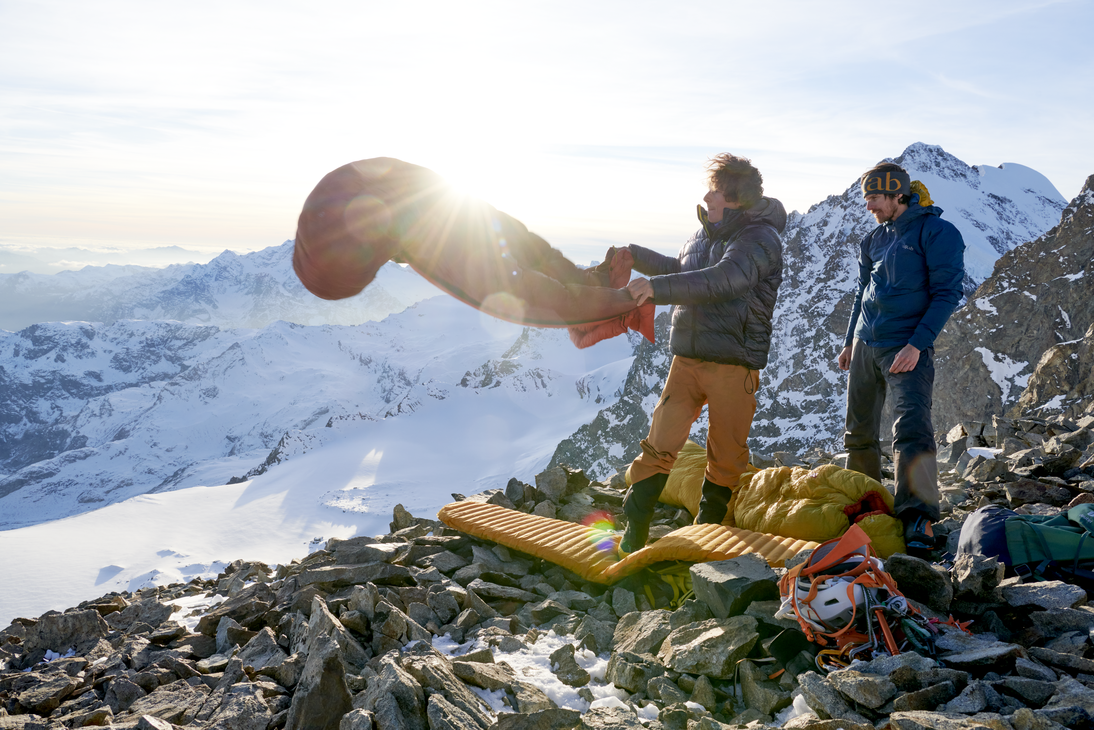 Kann man Schlafsäcke bei 60 Grad waschen?
Während du einen Daunenschlafsack erst gar nicht in die Waschmaschine geben solltest, raten wir auch davon ab, einen Kunstfaserschlafsack bei 60 Grad zu waschen.
Nutze hier am besten den Schonwaschgang und wasche den Kunstfaserschlafsack bei höchstens 30 Grad. Beachte zudem stets die Anweisungen auf dem Pflegeetikett.
So bereitest du deinen Schlafsack aufs Waschen vor
Bevor dein Schlafsack in die Wäsche wandert, solltest du ihn auf Löcher, Risse und weitere Beschädigungen überprüfen. Du weißt nicht, wie du deinen Schlafsack flicken sollst? Dann wende dich an unseren deuter Reparaturservice. Wir bringen deinen Schlafsack wieder in Form. Nachdem Schäden beseitigt sind, gilt es noch drei Dinge vor dem Waschen zu tun:
Schließe alle Klettverschlüsse, Reißverschlüsse und Druckknöpfe.
Schnürzüge hingegen solltest du öffnen.
Dreh deinen Schlafsack zum Waschen auf links. So wird er trotz einer imprägnierten oder wasserdichten Außenhülle sauber.
HOW DO I WASH THE SLEEPING BAG CORRECTLY?
WIE WASCHE ICH MEINEN SCHLAFSACK RICHTIG?
While we recommend hand washing for down sleeping bags, the synthetic fiber sleeping bags can be washed gently in the washing machine - with a capacity of at least 5 kg. But down sleeping bags can also be washed in the washing machine, if necessary. No matter what your sleeping bag is made of, always follow the instructions on the sewn-in care label, which can usually be found in a pocket or on the hem.
WASH DOWN SLEEPING BAGS CORRECTLY: WITH HAND WASH
Fill a bathtub with enough warm water (about 30 degrees).
Your sleeping bag is best washed with functional or mild detergent. Attention: Do not use fabric softener or bleach!
Immerse the sleeping bag under water.
Gently massage the detergent into the sleeping bag and let it soak in (up to one hour, depending on the degree of soiling).
Then rinse the sleeping bag thoroughly with cold water.
Gently squeeze the sleeping bag. Caution: Do not knead and wring out the sleeping bag, otherwise seams may tear!
WASH SYNTHETIC FIBER SLEEPING BAGS CORRECTLY: IN THE WASHING MACHINE
Fill only one sleeping bag in the washing drum.
Use only functional or mild detergent. Attention: Do not use fabric softener or bleach!
Set 30 degrees and the gentle wash cycle. Attention: Follow the instructions on the care label of the sleeping bag!
For synthetic fiber sleeping bags, put at least three tennis balls in the washing drum.
After washing, run several rinse cycles so that no detergent residue remains in the sleeping bag.
HOW DO I DRY THE SLEEPING BAG PROPERLY?
DRY DOWN SLEEPING BAG CORRECTLY: IN THE DRYER
For down sleeping bags we recommend drying in the dryer, so that the down is better distributed after washing.
For this, throw the down sleeping bag in the dryer only after it has air-dried for a few hours. Attention: Do not put a wet sleeping bag lump in the dryer, because this can damage the sleeping bag.
Put at least three tennis balls in the dryer with it, at a maximum of 30 degrees. This will give the sleeping bag its air back. Clumped down loosens in the dryer and becomes nice and fluffy again.
Attention: After washing, do not iron the sleeping bag, do not steam it, do not expose it to direct heat.
DRY SYNTHETIC FIBER SLEEPING BAG PROPERLY: IN THE AIR
It is best to lay the sleeping bag lengthwise/horizontally on a stable clothes horse. Important: Do not hang on one side, otherwise the filling in the sleeping bag will be distributed unevenly. Caution: Wet sleeping bags can be really heavy!
Store the sleeping bag in a sheltered place in the fresh air, out of direct sunlight.
Turn and shake out the sleeping bag every few hours until it is dry. It can take up to 3 days for the sleeping bag to dry.
PACK & STORE THE SLEEPING BAG PROPERLY AFTER WASHING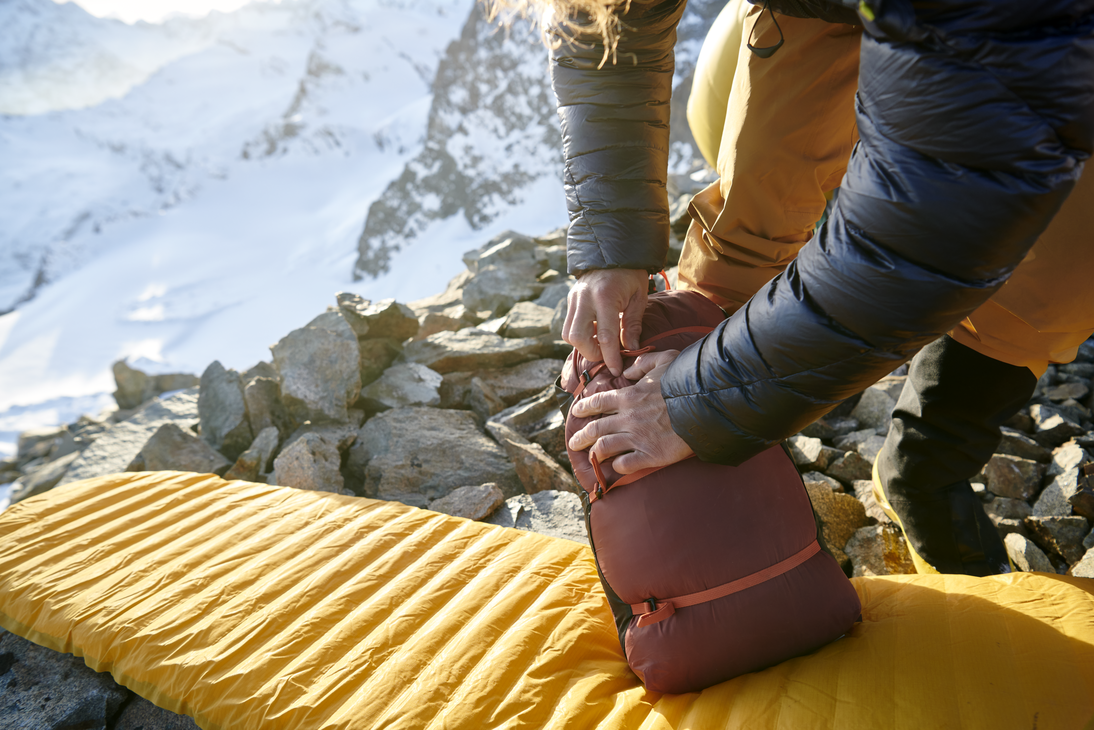 Stuff or roll? To make your sleeping bag as durable as possible, you should not only consider a few things when washing it, but also when packing and storing it. Before that, airing out is also the order of the day, so that no unpleasant odors develop. We have collected more tips on packing and storing a sleeping bag.
General: care instructions/washing instructions are on the care label inside the sleeping bag. Here are the care label of our sleeping bags in PDF format for download.