Responsibility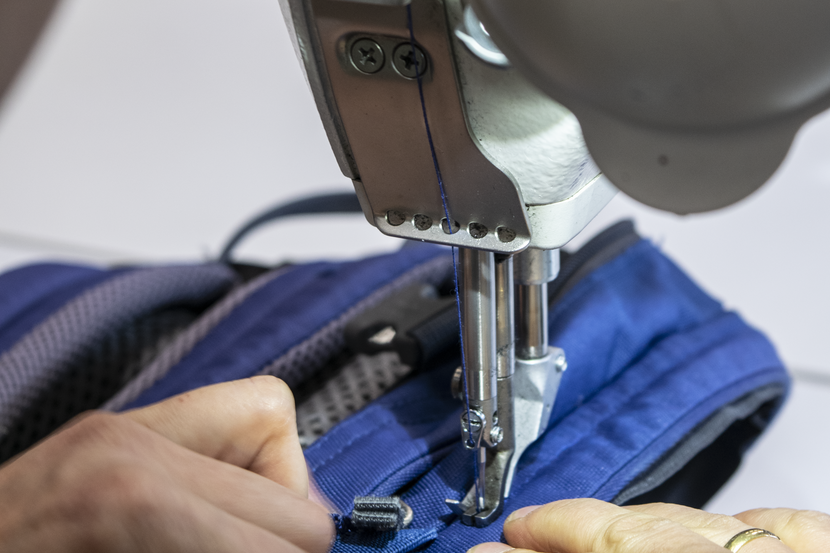 ---
People are at the centre of our activities - whether as employees, customers, business partners or shareholders. Therefore, it is our constant ambition to do today what will still be good tomorrow - always in the right balance of economy, ecology and social responsibility.
This Code of Conduct builds on this premise and describes the most important principles and rules for all our activities - transparent, open and binding.
---
How we work and act has a direct impact on people and nature. Here you can read what is important to us.
---
EVERYWHERE YOU READ PFC-FREE? WHAT EXACTLY DOES PFC MEAN?
Perfluorinated and polyfluorinated chemicals, or PFC for short, are substances that are harmful to the environment and have a strong impact on our health. The chemicals are found in many everyday products such as cookware, paper, pizza boxes or textiles such as rain jackets. Once they are released into the environment, they are scattered around the world. Researchers found traces of PFC in drinking water, air, blood, polar bears and breast milk. Some PFCs can even adversely affect reproduction and cause cancer. The harmful fluorocarbons degrade very slowly - over several hundred years - or sometimes not at all.
WHY IS PFC USED AT ALL?
PFCs are used because of their water-, dirt- and fat-repellent properties and, among other things, in breathable membranes. PFCs are a popular means of impregnating textiles, especially in the outdoor sector. Without the water-repellent coating, the material would become soaked with water, wet and thus heavy.
THIS IS HOW DEUTER MANAGES TO IMPREGNATE IN AN ENVIRONMENTALLY FRIENDLY WAY...
For the sake of the environment, Deuter decided several years ago to manufacture all its products without environmentally harmful fluorocarbons (PFCs). Only how? For a long time, there was no comparable alternative to harmful chemicals. Only when Greenpeace launched the campaign "Detoxification of our clothing" in 2012 did suppliers and the chemical industry begin to develop alternative, environmentally friendly methods for impregnating textiles. Many outdoor companies - including Deuter - are responding to this.
ALL DEUTER PRODUCTS WILL BE FREE OF PFC FROM SPRING/SUMMER 2020!
In order to ensure its water and soil-repellent properties, Deuter now uses a DWR (Durable Water Repellency) that is harmless to health and environmentally compatible and completely dispenses with PFC. This special surface treatment ensures that water beads off the outside of the textiles and the product remains dry. With this method, Deuter is gradually approaching its goal of producing only PFC-free products by 2020.
WE LOOK AFTER THE ENVIRONMENT
DEUTER SUPPORTS NEPALHILFE BEILNGRIES E.V.
---
Roofs through which water drips, broken windows, no doors. It is hard to believe that this is a school. It is the oldest school in the Kathmandu Valley. Kathmandu is the capital of Nepal and lies in the middle of the Himalayas.
THAT'S WHY THEY CALL IT THE DEUTER SCHOOL.
---
deuter has been supporting Nepalhilfe Beilngries for many years. The Shanti Nikanja primary school in Kathmandu, which in 2011 looked like a ruin, was rebuilt in 2013 with the financial support of deuter and officially inaugurated. deuter also donated 300 school backpacks and pencil cases. Since then, people have often spoken of the "deuter School". The school building, painted in beautiful colours, now consists of three floors and ten classes. In addition, with the financial support of deuter 2018, an e-learning centre was set up for the children to learn foreign languages. Because education is an important foundation of life.
DEUTER COMPANY HEADQUARTERS
---
deuter's new construction in Gersthofen near Augsburg, acquired at the end of 2012, meets high environmental standards.