Nepal Aid Beilngries 
Visit deuter School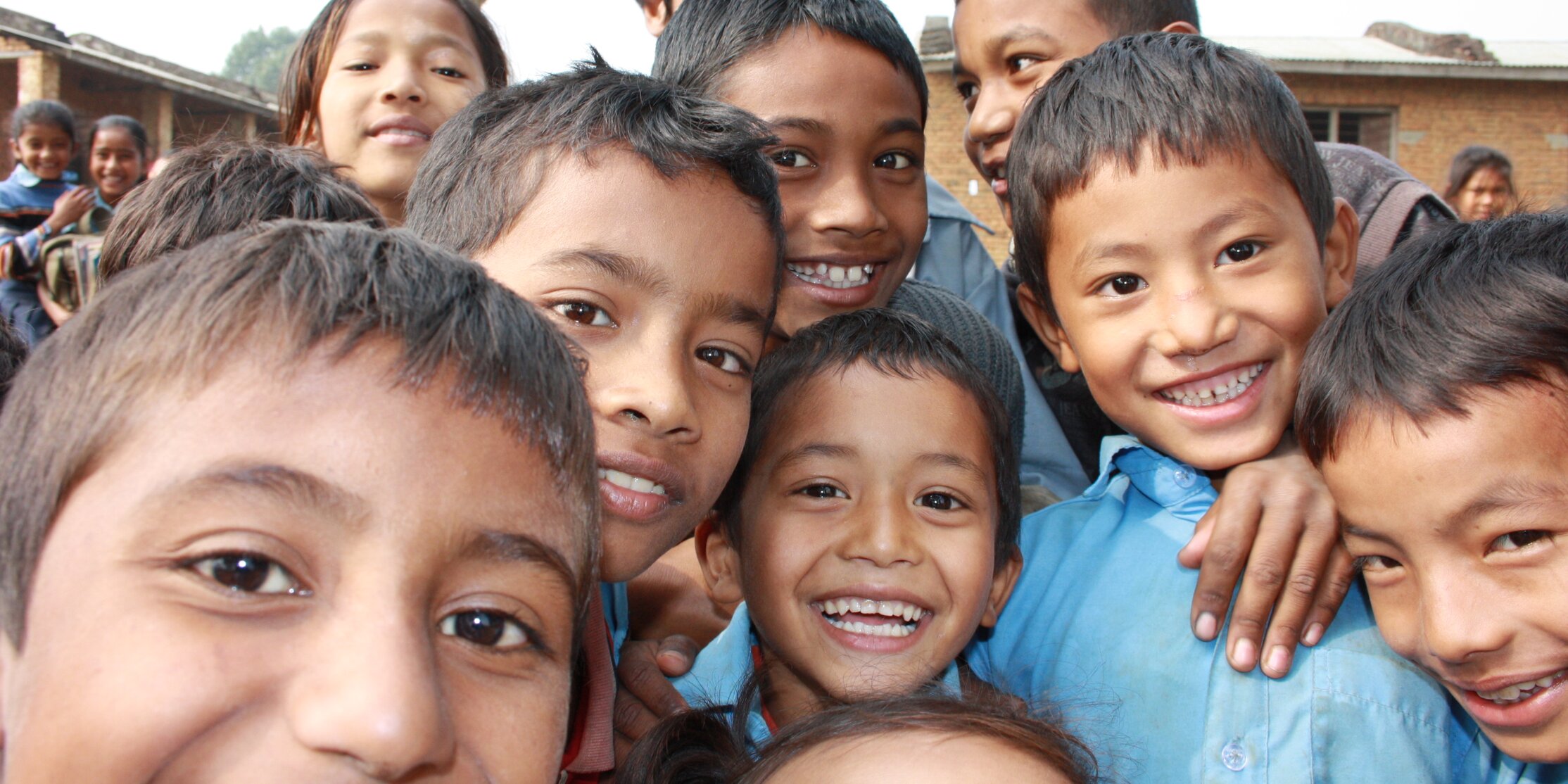 The charity has been around for almost 30 years. Four policemen based in Beilngries, Germany, called Christian Thumann, Manfred Lindner, and Karl and Michael Rebele, returned from a trekking trip to Nepal in 1992 with wonderful memories of the imposing mountains and smiling people. They hosted a slide show of their trip and collected 3,000 deutschmarks to kickstart their Nepalhilfe Beilngries [NS1] charity. A one-off fundraising campaign turned into a long-term project. Over the past 29 years, the initiative has enabled the construction of 28 schools, a children's home, two hospitals, a blood bank, funded several ambulances and much more. Some of the first students of the schools built by NHB are now working locally as teachers themselves.
Famous mountaineers like Gerlinde Kaltenbrunner, Ralf Dujmovits and Hans Kammerlander are actively involved with Nepalhilfe. They give talks and provide photos of their trips for Nepalhilfe's annual calendar.
You can order the calendar online
Living conditions in Nepal can only get better if education, healthcare and sanitation are improved. And the standard of living can only be raised from within the country itself. In the past, many school-age children in Nepal were denied basic education because schools were unaffordable for many, or simply too far away. Nepalhilfe's school projects can help change that. Shanti Nikunja primary school in Kathmandu was built with the aid of deuter for example. To start with, we donated €30,000 for the new build and 300 school backpacks and pencil cases. Since then, locals have been calling it the deuter school in the heart of Kathmandu. We also financed an e-learning center for foreign languages.
deuter has been supporting Nepalhilfe financially every year since 2013 and donates backpacks, sleeping bags and accessories as required. The funding has supported projects such as a new clinic, which has just been finished in Kubinde, some 80 km east of Kathmandu. This replaces the previous facility, which the earthquake razed to the ground in 2015. What's more, an elementary school is currently being built in Siranchour. Another project is a daycare center for people with special needs in Lubhu. This facility will be inaugurated in early summer 2021.
Watch a video about the school projects here