MATERIALS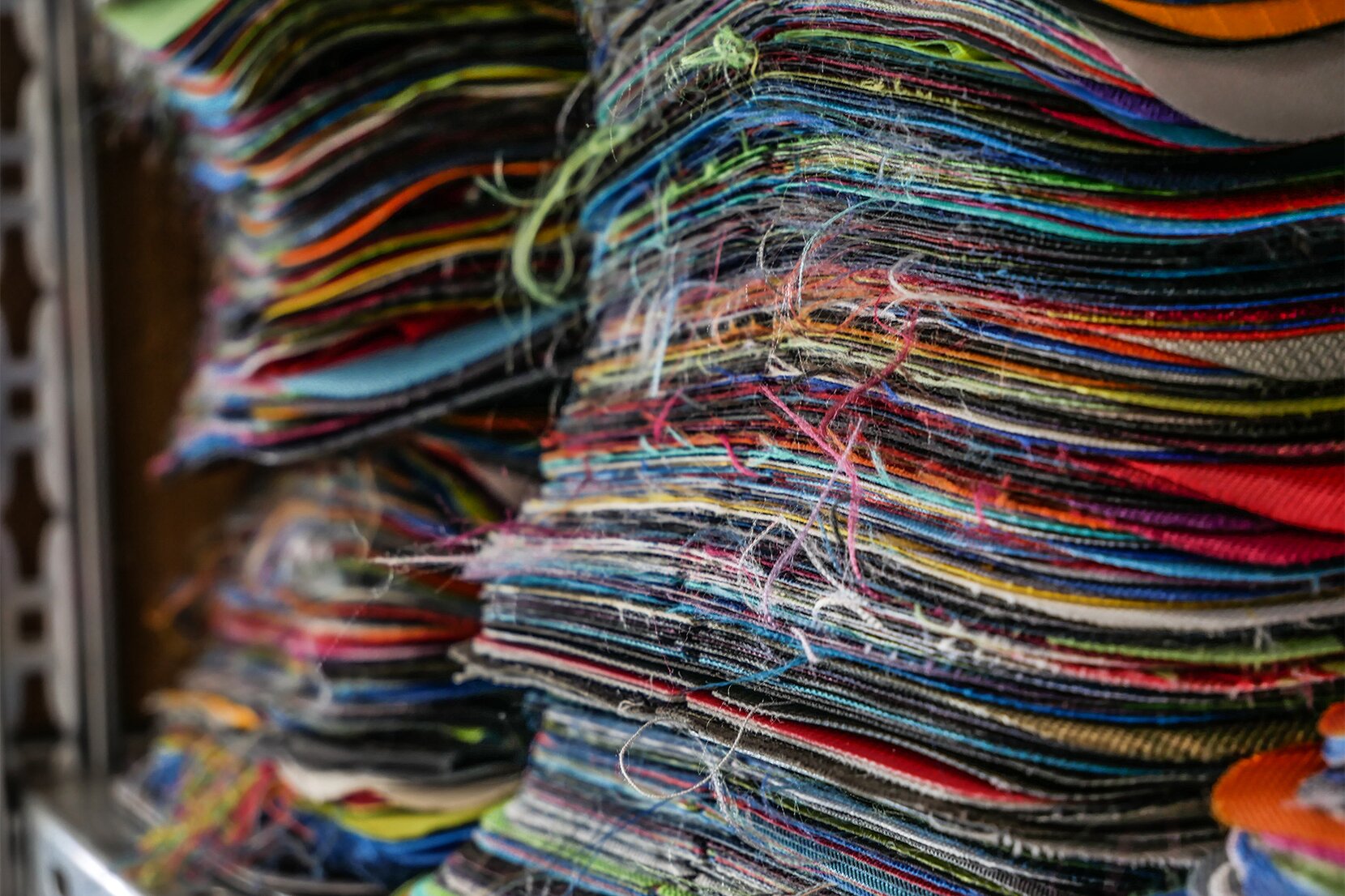 MATERIALS
The key to making our high-quality backpacks and sleeping bags is in using the very best materials.
The choice of materials and what production methods to use is based on the criteria of quality, durability, and sustainability.
In contrast to cheap imports, deuter has a say in determining the quality of its raw materials. Regular laboratory testing guarantees that legal requirements for the exclusion of pollutants such as AZO dyes, heavy metals, phthalates etc. are upheld. To ensure that deuter fabrics fulfil certain requirements and can withstand the extreme demands placed on them, we use fabric quality levels that surpass any standards. We also use creative, effective ways of combining the right materials to ensure our products are suited to the applications they are designed for.
Based on 'bluesign® criteria', manufacturing processes and components assembly are inspected and made more sustainable. One each step in the supply chain uses sustainable materials and manufacturing practices, a product can eventually achieve 'bluesign® product' status. Today, almost all deuter products are made with a high proportion of bluesign® certified fabrics and components. And we are steadily increasing the proportion of bluesign® certified fabrics we use: our goals by 2025.
Despite the complex nature of backpack and sleeping bag production, we have managed to achieve bluesign® product status for many of our products, and their numbers are ever increasing. Currently (as of September 2021), 19% of all backpack and sleeping bag models in our collection are bluesign® products, such as our lifestyle day packs, the Kikki children's pack and all the down sleeping bags in the Astro series.
Here you can find all our currently completely bluesign® certified products.
Polyamide is extremely abrasion resistant and colorfast. For a thin, lightweight fabric it is also highly durable. Polyester does not absorb moisture, does not fade as fast in UV light, and has a pleasant textile feel. Both of these synthetic fibers are very strong and extremely durable, and they are primarily used in deuter products as outer fabric or lining fabric.
The recycled PA currently used by deuter is made from post-industrial textile waste. This is referred to as pre-consumer waste, i.e. the waste is generated in the manufacturing process before it becomes a consumer product.
Recycled PES is made by recycling used PET bottles. This is therefore post-consumer waste, i.e. waste generated by the use and consumption of plastic products (PET bottles in this case).
There are also differences in the recycling processes used for rePA and rePES:
Recycled PA goes through an extensive chemical process to be recycled, while PES which is made from PET bottles is simply washed, shredded, melted down, and spun into yarn.
Making recycled fibers generally requires less CO2, less energy and less crude oil. RePES has an even better environmental footprint compared to rePA.
In 2020 we launched the UP series of day packs made entirely from recycled PET bottles and according to bluesign® standards. One UP day pack uses up 35-40 PET bottles (0.5 liters).
Upcycling bei deuter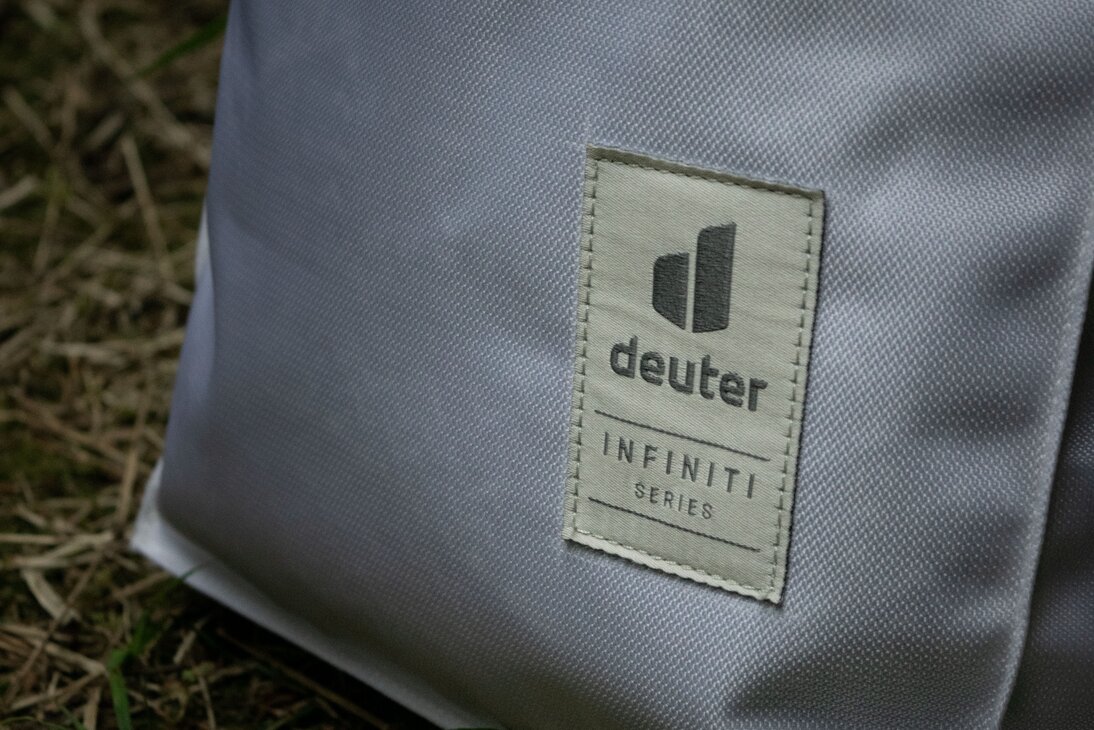 Upcycling at deuter: Breathing new life into offcuts
The new Infiniti series launched in 2021 is wholly focused on sustainability. In keeping with the 'new from old' axiom, we've not only managed to reduce our ecological footprint and the amount of fabric waste we generate but are also able to support environmental projects around the world.
Our INFINITI series has given fabric remnants a new lease of life, while also supporting select environmental organizations through 1% for the Planet.
No matter how good the design calculations, the cutting process for making backpacks and sleeping bags always results in surplus fabric, which if not reappropriated goes to waste. Looking for suitable uses for these offcuts, our product team came up with the idea of developing a small collection made from 100% functional fabric remnants. The idea was to create a sustainably made collection of individual pieces for a broad range of uses. The new INFINITI series is a colorful assortment of one-off bags and backpacks that has repurposed 26,200 yards of remnants. That's equivalent to around 5 soccer fields of fabric. We are donating 10% of revenue from sales of the INFINITI series to the nonprofit organization 1% for the Planet. 1% for the Planet supports businesses and individuals in giving back to the planet in the most impactful way possible by building strategic partnerships that connect funds with causes.