Exosphere -6° SL
Art.No. 3704624-6511
Not available
From € 50 free shipping and free returns
Specification
---
Weight
1350 g + 75 g Stuff sack
Fill quality
+ cuin (IDFB)
Main Material
Thermo Pro Loft®
Shoulder width
68-85 cm
Body size up to
175 cm
Foot width
43-54 cm
Minimum temperature
-6 °C
Exosphere -6° SL
Not available
Description
---
The bluesign® certified shell and lining fabric, and almost all components of this sleeping are made from 100% recycled polyester. ThermoStretch seams, 360° distribution of high-loft hollowfiber fill and shingle construction with 2.6x overlap give this bag reliable sleeping comfort. Practical details like an anti-snag zipper guard and BodyWarmer microfleece inserts together with the hardwearing functional shell fabric make this a lightweight, functional option for mountain use in colder temperatures – in slim line fit (SL).
Your optimal companion for
---
More foot room
Perfect insulation with shingle construction
Bodywarmer Microfleece
Foot warmer
Dryzone: water-repellent material on the head and foot areas
Thermo Stretch Comfort seams inside
Insulating collar
Inner pocket for valuables
Attachable
Ergofoot: increased footroom
PFAS free
Carbon neutral product
100% recycled PET material
Thermo Pro Loft®
In a special thermal procedure, the polyester fibres are processed to create a technical high-performance Thermo ProLoft® insulation fleece. The ideal relationship between durability, weight and warmth is guaranteed by this mix of full and hollow fibres. This combination creates a fleece that is robust, easy-care and easily stowable, whilst also offering excellent warmth insulation at the lowest weight possible. In addition, the synthetic fibres absorb little moisture. Short drying times and outstanding loft volume, leading to efficient warmth retention even in damp conditions, are among its main benefits. In addition, the Deuter Thermo ProLoft® is treated with a thin silicon layer for better filling performance.
---
* D stands for denier. This describes the yarn weight. 600D corresponds to 600 grams per 9000 meters.
* PES stands for polyester. PES fibres are very tear and abrasion resistant and hardly absorb moisture.
* PA stands for polyamide. PA fibres are extremely durable and abrasion-resistant. They are also characterized by high elasticity and low weight.
Details
---
THE COMFORT TEMPERATURE
is based on the lowest temperature at which an 'average' woman (25 yrs. / 60 kg / 160 cm) can expect to sleep comfortably in a relaxed position. This range ensures a comfortable sleep, also for inexperienced users.
THE LIMIT TEMPERATURE
is based on the lowest temperature at which an 'average' adult male (25 yrs. / 70 kg / 173 cm) can expect to sleep comfortably in a relaxed position. An experienced user can optimise the insulation qualities by his choice of clothing and further factors.
THE EXTREME TEMPERATURE
is a survival only rating for an 'average' adult woman. They won't be able to sleep, but they will reamain alive for six hours without the risk of death by hypothermia. Nevertheless there will still be a risk of other damages (such as frostbite).
tested according to ISO EN 23537
Top features of the Exosphere -6° SL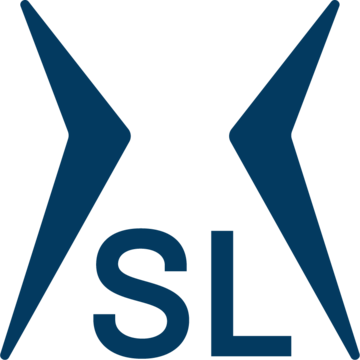 SL Sleeping Bag
The right size and shape ensure that no unnecessary air has to be warmed up. deuter's REGular models are ideal for people up to about 185 cm height. The larger, similarly equipped L versions are for people up to about 200 cm tall.

The shorter SL Women's Fit versions also feature fluffy fleece inserts around the kidney area and at the feet. They are ideal for women up to 175 cm tall.
PFAS free
This deuter product is free of intentionally used PFAS (per- & polyfluorinated chemicals). deuter thus reduces the use of substances, that are known to harm the environment and health.
For Outdoor products PFAS are mainly used for water repellant treatments.
Instead, deuter uses since 2019 alternative DWR (Durable Water Repellency) impregnation.

Carbon neutral product
By adopting more materials and technologies that have a smaller carbon footprint in our collections we are taking positive steps toward reducing our CO² emissions. But despite our greatest efforts, it's impossible to make products climate neutral. And so, we've teamed up with Climate Partner to offset any unavoidable CO² emissions. From now on, the volume of emissions released by the production and transport of any 'Carbon neutral' deuter product purchased will be compensated for through voluntary offsetting and targeted investment in select social and climate protection projects.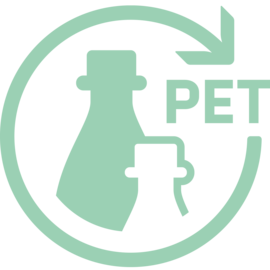 100% recycled PET material
The fabrics used for this model are made of post-consumer PET bottles.
You Might Also Be Interested In