OUR PRODUCTS FOR THE WET SEASON
OUR PRODUCTS FOR THE WET SEASON
WHY OUTDOOR SPORTS ARE FUN EVEN IN THE RAIN WITH OUR WATERPROOF PRODUCTS!
Cold, wet, windy: outdoor sports in bad weather place increased demands on equipment. In addition to high-quality clothing and shoes, which should offer both the right weather protection and good breathability, backpacks must also be able to withstand the adverse weather conditions during outdoor activities. Only then can exercise on cold, grey and wet days be fun and ensure physical and mental well-being. Here you can find out why our backpacks and bags can withstand even the most adverse conditions and find the right products for the individual requirements of your outdoor adventures.
WHEN DO WE USE WATERPROOF MATERIALS?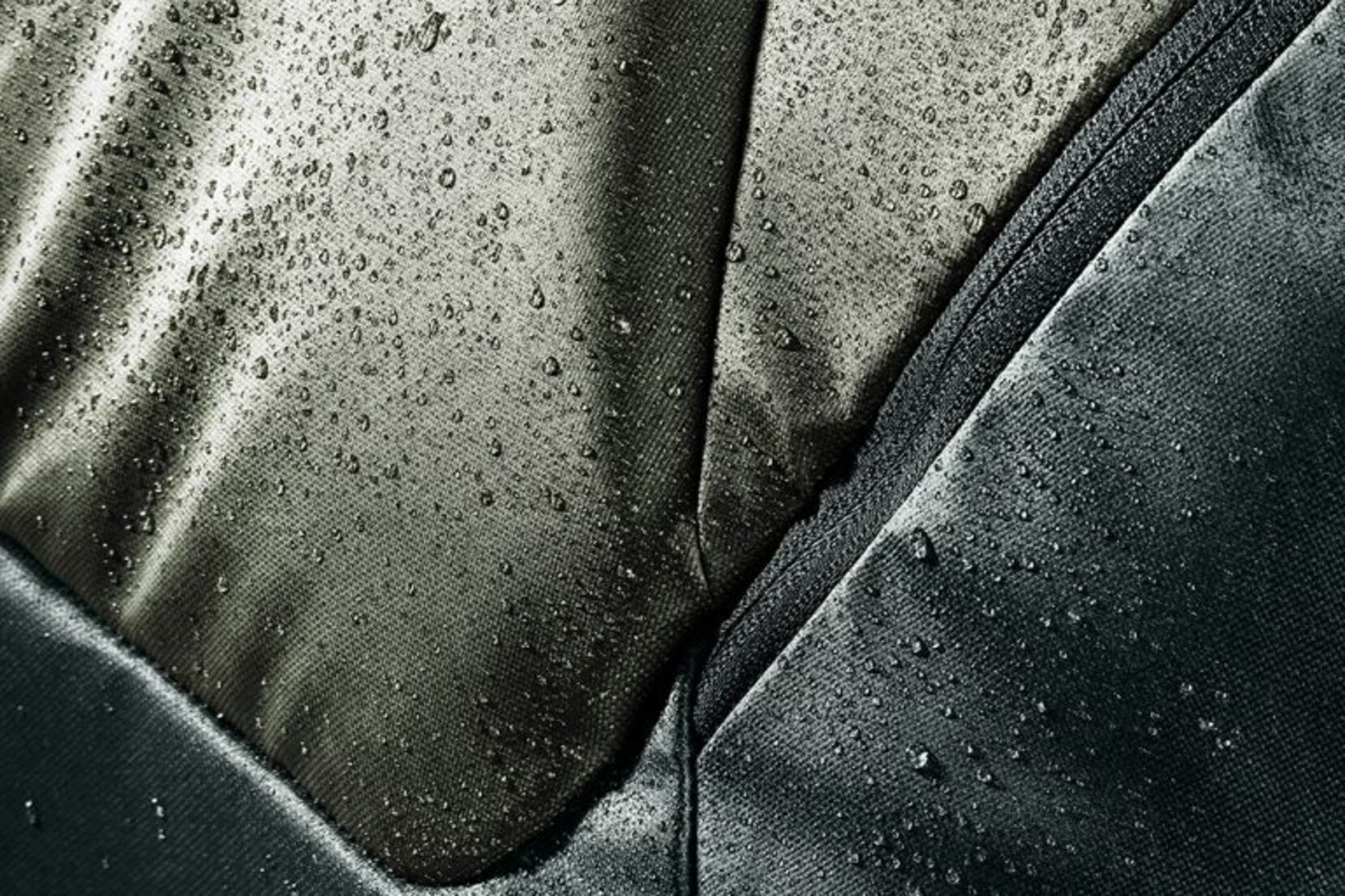 WHEN DO WE USE WATERPROOF MATERIALS?
In the interest of the consumer (price) and nature (treatment and choice of materials), we only use waterproof materials and special constructions where their use really makes sense. These are, on the one hand, rain covers and dry bags, but also bicycle rear panniers and mountaineering backpacks, which are extremely exposed to rain showers, melting and splashing water.
WHAT DISTINGUISHES OUR WATERPROOF PRODUCTS AND HOW DO WE TEST THEM?
To make exactly these products reliably waterproof, we have considered the following:
durable material with 10,000 mm water column
taped seams, sealed waterproof by hot pressing
TPU coated zippers
We tested the fact that this reliably protects the contents of the bag against water when used for its intended purpose under almost real conditions: In a ten-meter-high rain tower, bad weather conditions were simulated for two hours and a maximum amount of water was allowed to rain down from above. In figures: a downpour of 450 l/m²/h. In addition, rain was simulated from all sides by using different nozzles. The result: our backpacks and bags reliably defy the most adverse conditions.
HOW IS THE PROTECTION AGAINST WATER PENETRATION CLASSIFIED?
The IP protection class (International Protection - sometimes also Ingress Protection) is an internationally recognised classification standard that indicates the degree of protection against the ingress of moisture/water and dust/foreign bodies. The IP protection class consists of the IP designation and two digits:
The first digit (0-6) represents the protection against ingress of solid particles such as dust. Thus, this can range from "no protection" (IP0X) to "complete protection against contact and complete protection against dust ingress (dust-tight)" (IP6X).
The second digit (0-9) stands for protection against ingress of liquids such as water. The protection here ranges from "no protection" (IPX0) to "protected against water during high-pressure/steam jet cleaning" (IPX9).
If protection against foreign bodies/contact or against water is not required for products, the digit not used is replaced by an X.
Protection against vertically falling dripping water
Protection against dripping water falling at an angle (up to 15°)
Protection against water spray up to 60° from vertical
Protection against splashing water on all sides
Protection against water jets (nozzle) from any angle
Protection against strong jets of water
Protection against temporary immersion
Protection against permanent immersion
Protection against water during high pressure/steam jet cleaning
WHAT TYPE OF PROTECTION DO OUR WATERPROOF PRODUCTS HAVE?
The waterproofness of our products is based on their intended use. The following products have been classified as IPX2 waterproof:
And the following products or product series as waterproof IPX4:
In addition, all our rain and flight covers are of course made of reliably waterproof material.
Vertrail
The Vertrail is the waterproof (IPX4) backpack for all alpinists who like to move quickly and easily in versatile terrain, whatever the weather. That's why the multifunctional backpack not only sits compactly on the body thanks to the waistcoat carry system, but also protects the bag's contents safely from the penetration of moisture in the event of rain or splashing water thanks to the hard-wearing material, the taped, hot-pressed seams, the TPU-coated zips and the innovative lid construction.
PLAMORT
Plamort is our lightweight bike backpack for rainy days with a very good weight-to-comfort ratio. Its air-permeable Airstripes back system guarantees optimal ventilation and sits compactly on the back even on sporty trails thanks to ergonomic shoulder straps, chest strap and mesh hip fins. Durable material, taped, hot-press sealed seams and TPU coated zips reliably protect the contents of the Plamort from rain or splashing water. Thanks to the practical 2-way zipper construction for easy and quick handling, the Plamort made of waterproof material does not reach the IPXX class of a waterproof product, but is in no way inferior to them - unless you want to take a shower with it.