Packing & storing your sleeping bag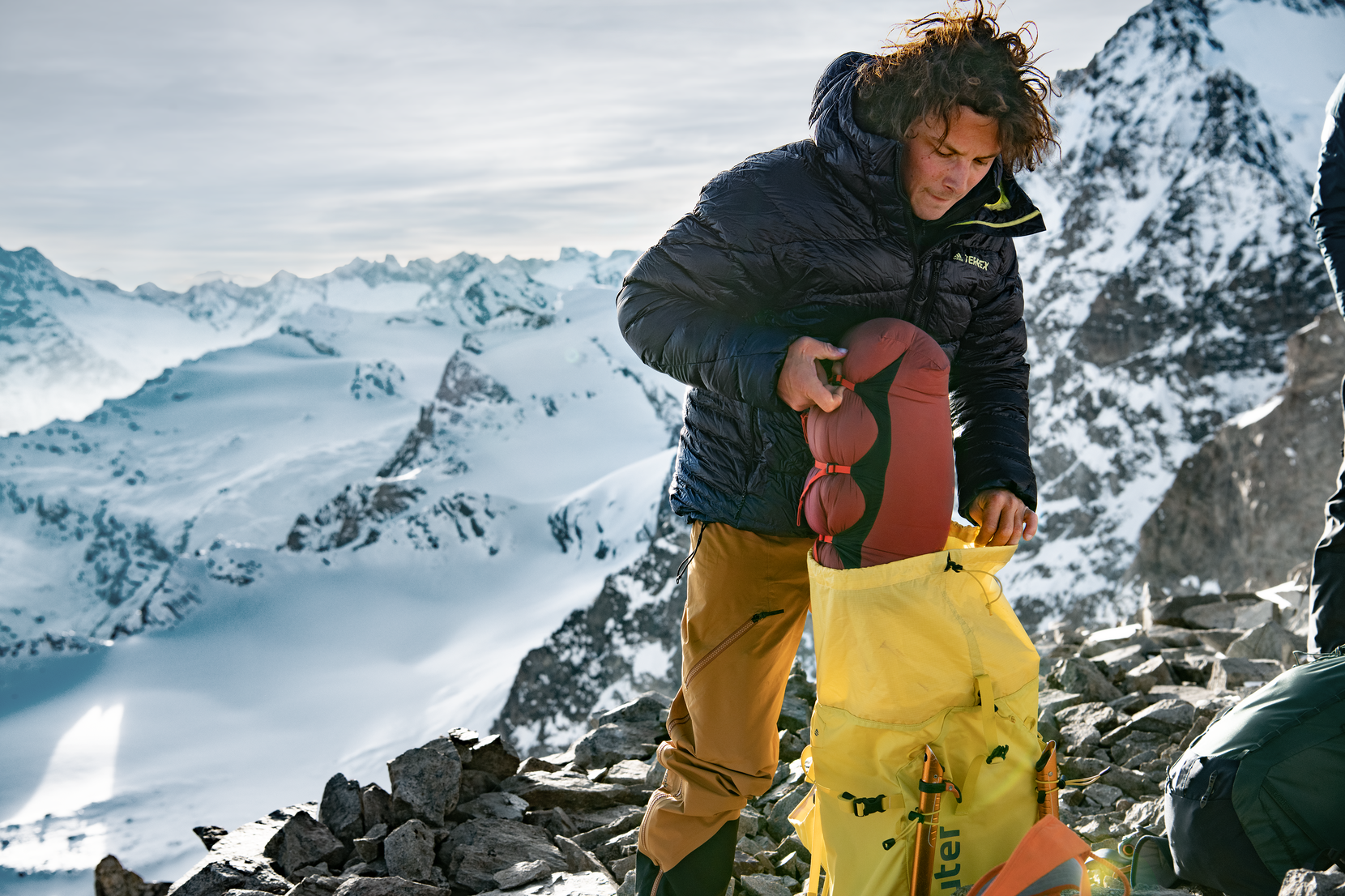 Packing & storing your sleeping bag
Tips for storing your sleeping bag & correct packing techniques
You've spent the night in your tent, the camp is being taken down and you're packing your sleeping bag in its stuff sack. But is that right? Back home, the next question arises: can I leave the sleeping bag in its stuff sack until next time? In the basement or in a cupboard? We answer all your questions on packing and storing your sleeping bag. That way it can continue to serve you well on all your travels.
How to store your sleeping bag properly & what to look out for when packing it away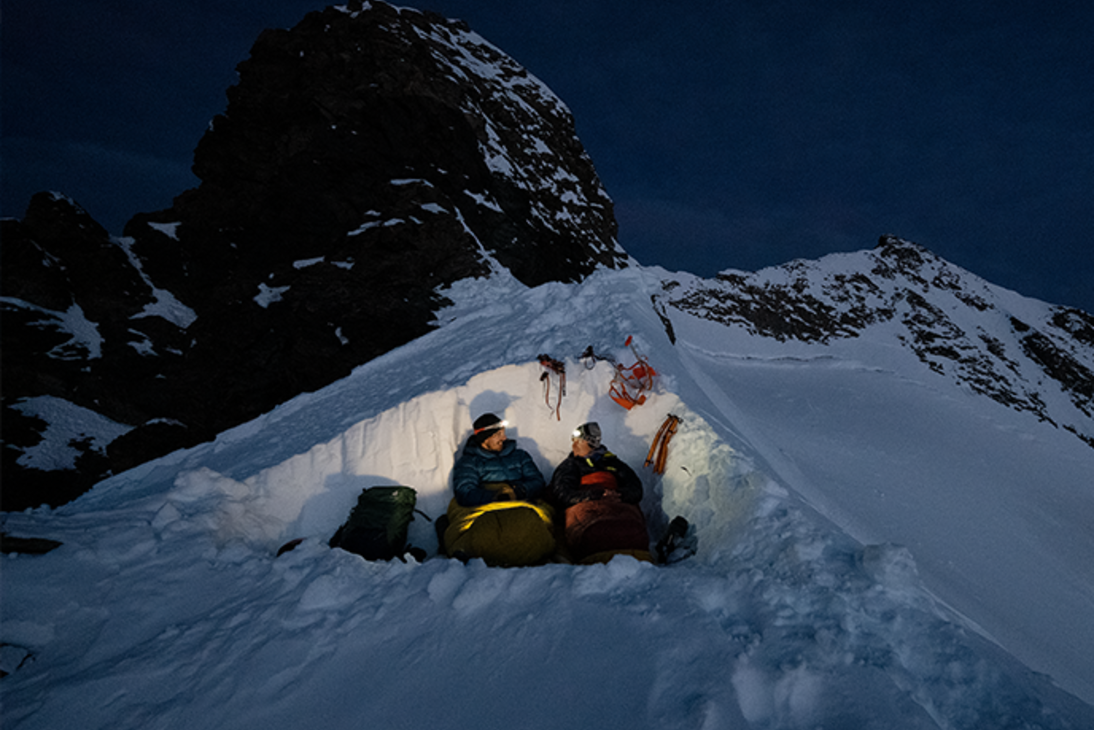 Your sleeping bag keeps you warm overnight in your tent or even under the stars. In return, you need to follow a few basic rules when it comes to looking after it. These include, for example, the technique of packing your sleeping bag away and airing it beforehand. We also explain the best way to store your essential travel companion.
Before packing it away: air your sleeping bag after every use
Even when it is cold, people sweat at night. That can soon lead to unpleasant smells. We therefore recommend using a liner or wearing functional underwear. That way you protect your sleeping bag from sweat and dirt. Even so, it is still necessary to shake out and air your sleeping bag regularly - after every use. Find a dry place, such as a branch, a car door or your tent. Then turn your sleeping bag inside out and open it up.
Did you know? The loop at the foot of the sleeping bag can be used to hang it up.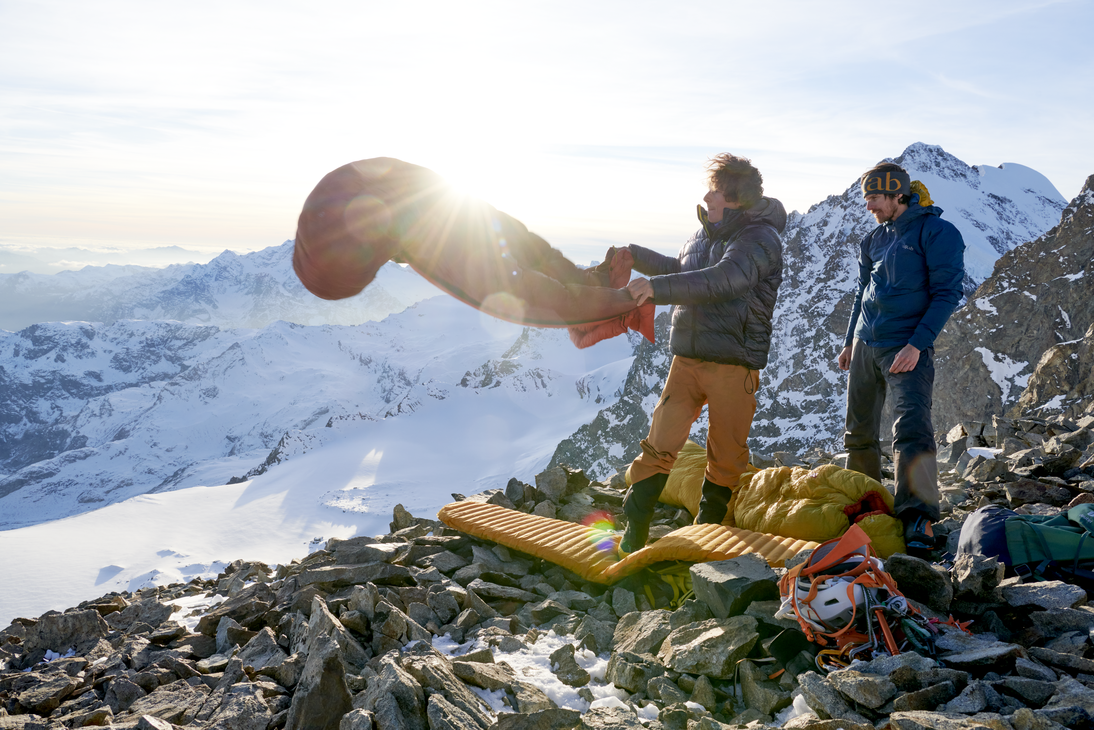 Packing away your sleeping bag: roll or stuff?
Out of habit, you tend to roll up your sleeping bag and put it in its stuff sack - after all, this makes it neater and more compact. Here, however, it's fair to say: you can stuff it! This method is good for the material of both synthetic fibre and down sleeping bags. When a sleeping bag is rolled up, the fibres always get bent in the same places. This means the material loses thickness and insulation capacity. Moreover, rolling up can damage the zip. That's why you should unzip your sleeping bag before packing it away.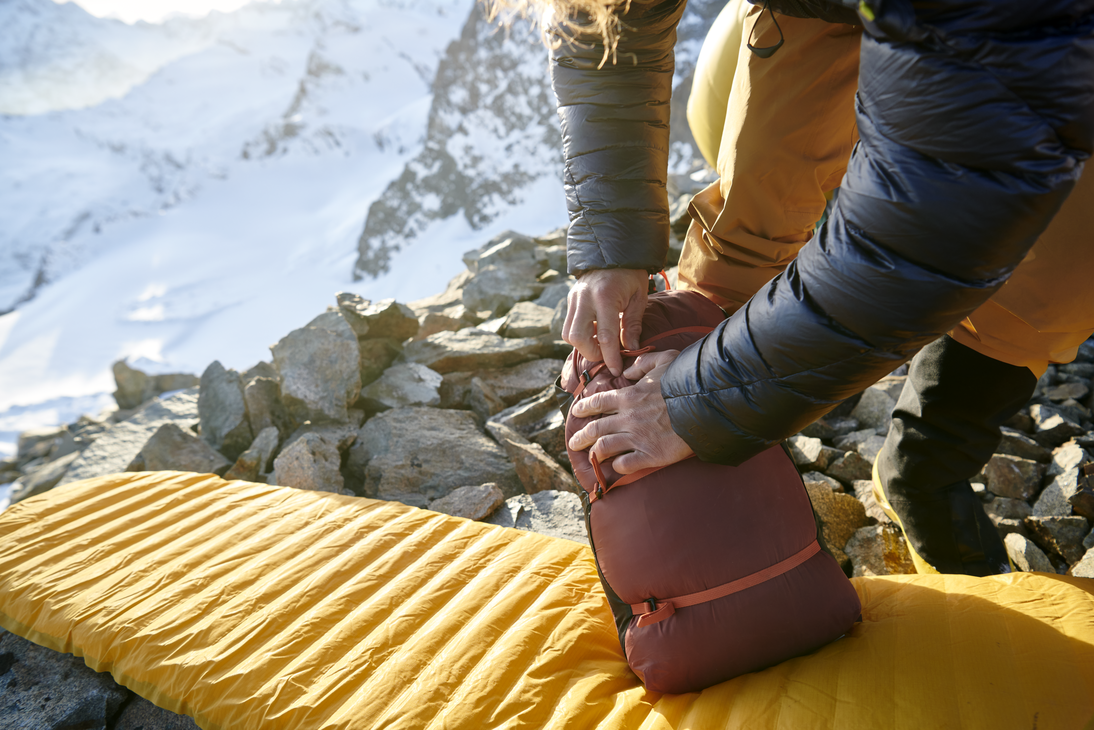 Never store your sleeping bag in its stuff sack
The stuff sack is extremely practical for transporting your sleeping bag in your backpack or car. It also protects it from dirt, mud and spray. However, once you reach your destination its job is done. When you get to where you are going to sleep, you should take your sleeping bag out of its stuff sack in good time and give it a shake. This is the only way to loosen the filling and distribute it evenly. Otherwise you will not get the full benefit of its insulation capacity.
Storing your sleeping bag between travels
To ensure that your sleeping bag can recover between trips, you should take it out of its stuff sack as soon as you get home. The compression can damage the sleeping bag, making it lose its function. To still protect it from dust, you can put your sleeping bag in a storage bag (included with Exosphere and Astro models) or use a simple pillowcase. The sleeping bag should be lightly folded or stuffed inside. Do not store it away in a damp basement, but in a dry, dark place such as a wardrobe.
Before packing your sleeping bag away: how to wash it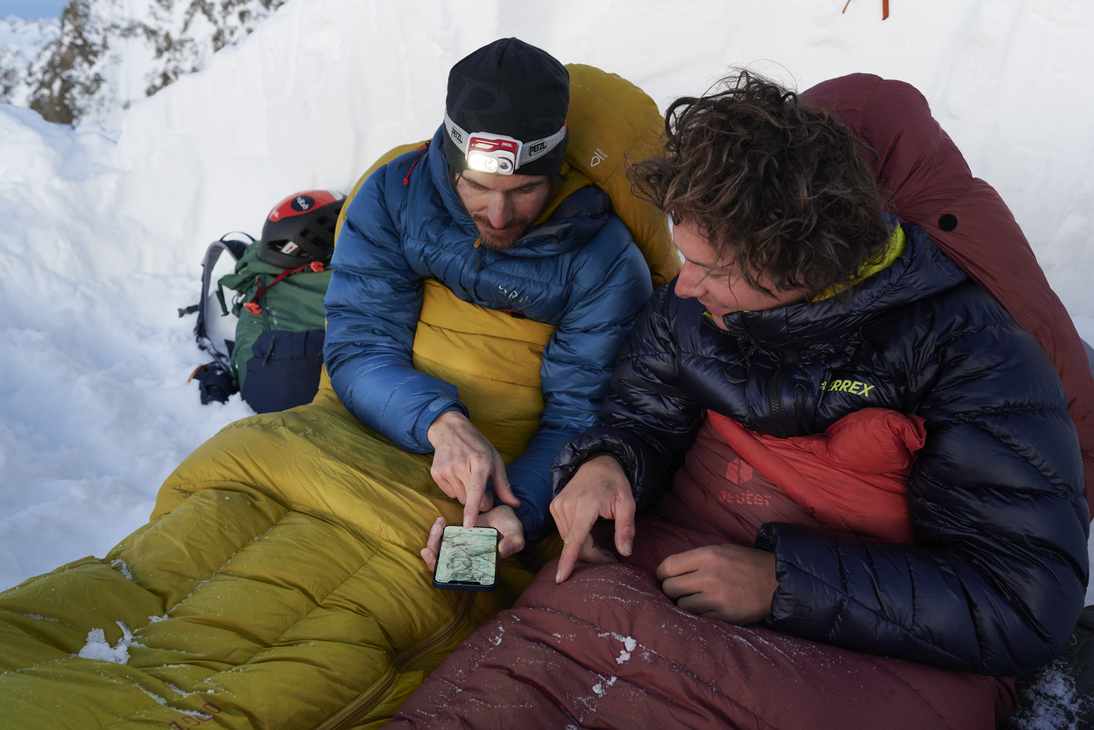 Once you've had a relaxing shower at the end of your trip, you may wonder whether your sleeping bag needs one too? A sleeping bag should be washed as seldom as possible but as often as necessary. If you decide to put it through your washing machine, you should check the precise washing instructions on the label. We also give you tips to ensure that you don't cause any damage by washing your sleeping bag.