Art.No. 3701022-4336
In Stock
| Delivered in 6 - 7 business days
From € 50 free shipping and free returns
Specification
---
Weight
1050 g + 94 g Stuff sack
Fill material
High-Loft Hollowfibre
Fill weight
380g
Main Material
High-Loft Hollowfibre
Shoulder width
74 cm
Body size up to
175 cm
Foot width
47 cm
Packed size
ø 20 cm x 39 cm
Minimum temperature
+5 °C
Orbit +5° SL
In Stock
| Delivered in 6 - 7 business days
Description
---
The shell fabric is made from 100% recycled materials, while the seamless construction produces better thermal efficiency and water resistance. Our 360° insulation system ensures the high-loft hollowfiber fill is evenly distributed throughout the entire bag – with half the fill in the top and half the fill in the bottom. Practical details like an anti-snag zipper guard, valuables pocket inside and contoured hood combined with the hardwearing functional shell fabric make this a robust, durable sleeping bag for all your summer camping adventures.
Your optimal companion for
---
Attachable
360° insulation
- Seam-free shell fabric produces better thermal efficiency and also increases water resistance
- Contrasting drawcord toggles for easy hood adjustment in the dark
Anti-snag zipper guard
2-way zipper
Inner pocket for valuables
Bodywarmer Microfleece
- Mummy shape
PFAS free
50% recycled
High-Loft Hollowfibre
Synthetic hollow fibres are processed to create a filling fleece (by thermal bonding). To ensure good compression and high loft, silicone is added. Remarkable insulation rating, tear resistant and durable.
---
* D stands for denier. This describes the yarn weight. 600D corresponds to 600 grams per 9000 meters.
* PES stands for polyester. PES fibres are very tear and abrasion resistant and hardly absorb moisture.
* PA stands for polyamide. PA fibres are extremely durable and abrasion-resistant. They are also characterized by high elasticity and low weight.
Details
---
Suitability:

Summer

THE COMFORT TEMPERATURE

is based on the lowest temperature at which an 'average' woman (25 yrs. / 60 kg / 160 cm) can expect to sleep comfortably in a relaxed position. This range ensures a comfortable sleep, also for inexperienced users.

THE LIMIT TEMPERATURE

is based on the lowest temperature at which an 'average' adult male (25 yrs. / 70 kg / 173 cm) can expect to sleep comfortably in a relaxed position. An experienced user can optimise the insulation qualities by his choice of clothing and further factors.

THE EXTREME TEMPERATURE

is a survival only rating for an 'average' adult woman. They won't be able to sleep, but they will reamain alive for six hours without the risk of death by hypothermia. Nevertheless there will still be a risk of other damages (such as frostbite).

tested according to ISO EN 23537
Top features of the Orbit +5° SL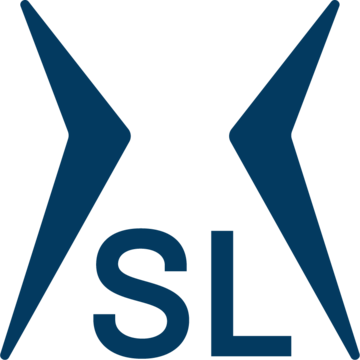 SL Sleeping Bag
The right size and shape ensure that no unnecessary air has to be warmed up. deuter's REGular models are ideal for people up to about 185 cm height. The larger, similarly equipped L versions are for people up to about 200 cm tall.

The shorter SL Women's Fit versions are ideal for women up to 175 cm tall.
PFAS free
This deuter product is free of intentionally used PFAS (per- & polyfluorinated chemicals). deuter thus reduces the use of substances, that are known to harm the environment and health.
For Outdoor products PFAS are mainly used for water repellant treatments.
Instead, deuter uses since 2019 alternative DWR (Durable Water Repellency) impregnation.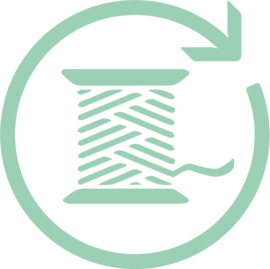 50% recycled
50% of the yarn is made from recycled raw materials. This can save 12% greenhouse gases.
You Might Also Be Interested In