DEUTER ANNIVERSARALLY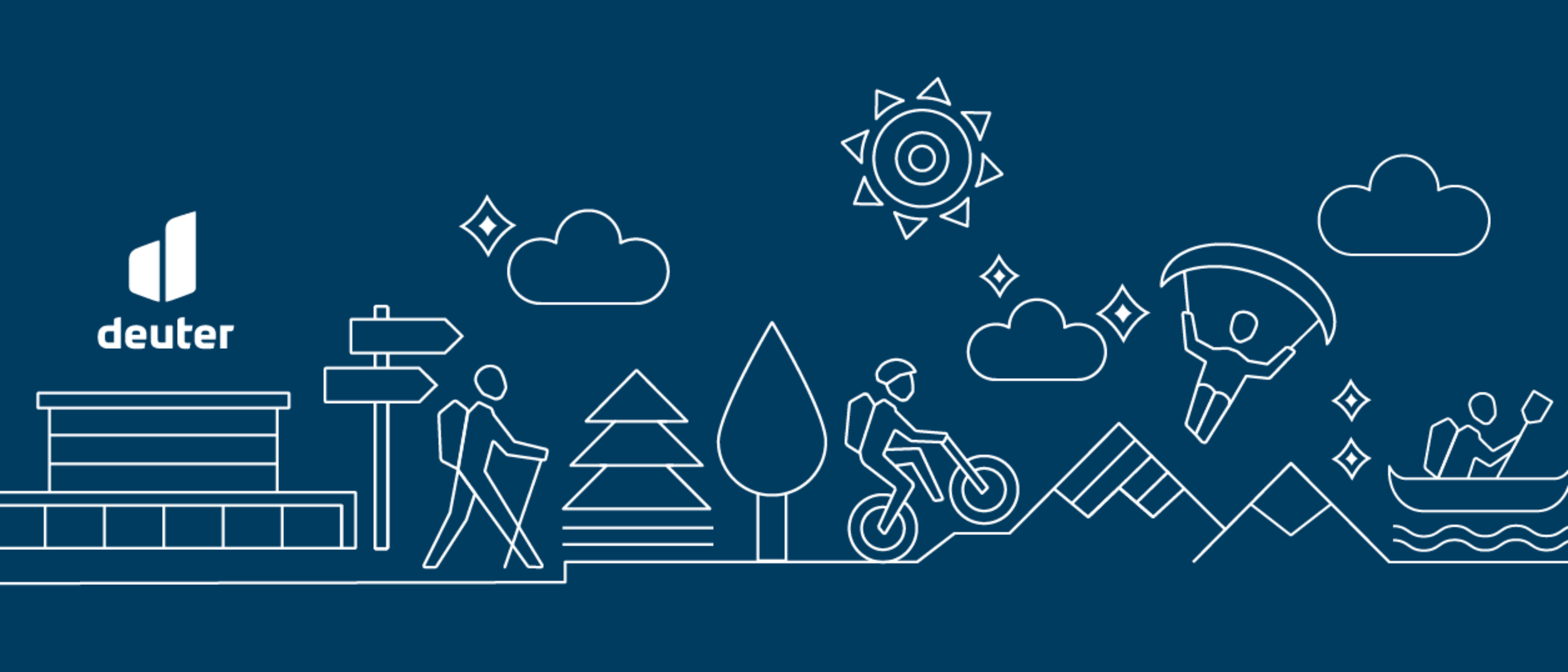 CELEBRATE WITH US! 125 YEARS OF DEUTER
This year marks exactly 125 years that deuter has been developing high-quality, high-performing products for outdoor adventurers. Without them, we'd never have gotten this far. People and their needs have always been the force driving us to keep innovating. And our love of the natural world obligates us to take responsibility and make a positive contribution to protecting it. We'd like to celebrate this anniversary with you. Are you ready to help us make history? The deuter anniversarally is a once-in-a-lifetime, money-can't-buy experience, a chance to put teamwork and sportsmanship to work to achieve something bigger than ourselves.
BE SPONTANEOUS AND BECOME PART OF THE RALLY
You are curious and want to know where our backpack will be soon? On this map, you can follow the last planned and assigned stage and find out whether the anniversary backpack will also be coming to your area.
ARE THERE PRIZES?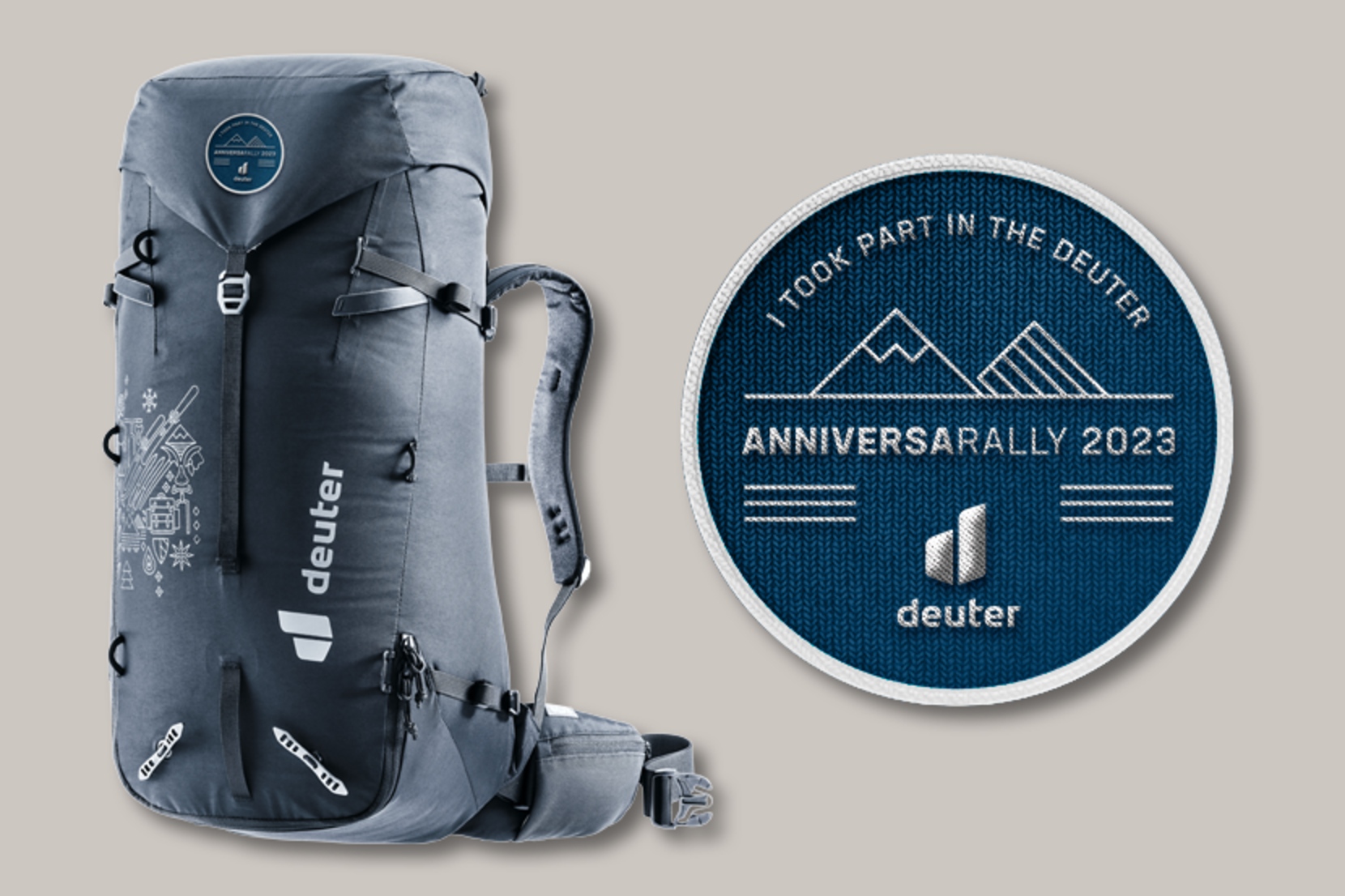 ARE THERE PRIZES?
Adventure and fun are the main focus of our anniversarally. Just by being part of it and contributing to this team effort, you're bound for glory! But that's not all. Everyone who participates will get an exclusive anniversarally patch. It's a unique badge that not only serves as a souvenir but also officially identifies you as an active participant. There will also be a few special prizes for outstanding or best performances.
As we've all heard, many roads lead to Rome (or wherever it is you'd like to go). But we want to honor exceptional efforts with special prizes from deuter and our partners. That's extra incentive for you to really go above and beyond for your stage of the relay and let your creativity run wild.
EXTRA EFFORTS – EXTRA PRIZES
THE ANNIVERSARALLY BACKPACK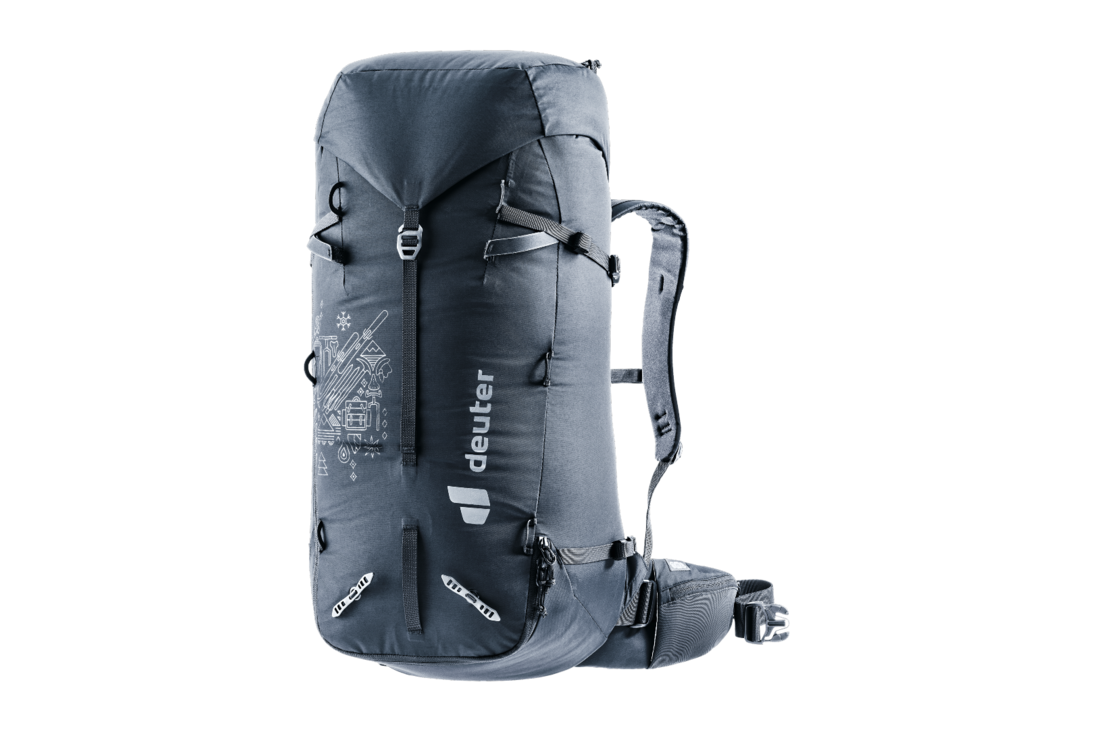 In honor of our 125th birthday, we have designed a limited-edition backpack. Your constant companion throughout the anniversarally is a limited-edition piece that will soon see and experience a great deal thanks in part to your efforts. Take a closer look at the limited-edition Guide 125.
TRACKING THE BACKPACK
For this tour, it's crucial that we know where the backpack is at all times and where the hand-off to the next stage can take place. That's why we use a Garmin inReach® Mini 2 – a tiny, handy satellite communication device made by our partner Garmin – to track the backpack's progress and stops in real time. The second and more important reason we track the pack is for your safety. The Garmin inReach® Mini 2 allows you to send and receive messages, check the route and the weather, or call for help in an emergency along your route – even where there's no cell service. That gives us peace of mind and allows you the freedom to really focus on your route.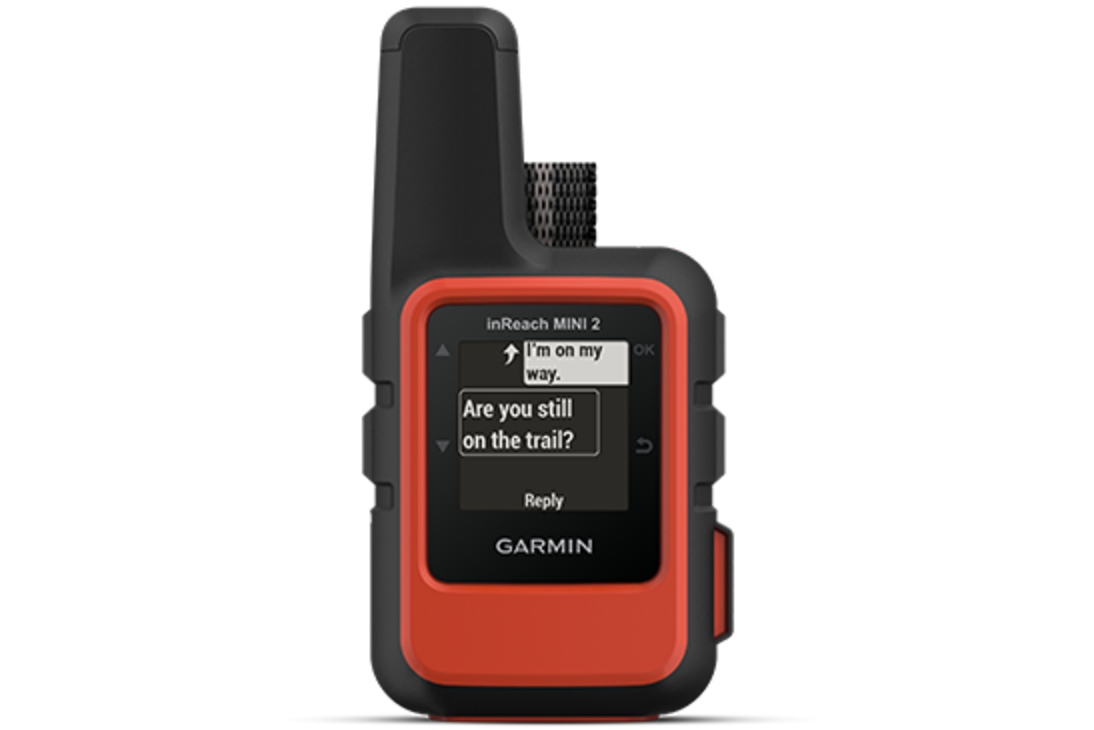 FAQS
Only one person can register, but of course you can have others join you on your route.
Every participant is expected to take along a bag inside the backpack.
We'll put you in touch with the person you'll be handing the backpack off to (or receiving the pack from) so you can agree on the exact hand-off location. You have to indicate the approximate destination on your application for the stage, but you should discuss the exact details directly.

Once we've got your predecessor/successor's social media handles and/or phone number, we'll pass at information on to you.

We've built a Garmin inReach® Mini 2 into the backpack.
Yes, the Garmin inReach® Mini 2 does need to be charged now and then. The charging cable will be inside the backpack, and we'll let you know in plenty of time (using the contact information you give us) if it's time for a charge.
Let us know as soon as you suspect that you won't be able to reach your set destination, so we can inform the person who is supposed to take over the backpack and make adjustments as needed.
Yes, but only to get to the start of your actual tour/activity.
Yes, but only to get to the start of your actual tour/activity.
Any activity on foot, on water or in the air is permitted, as long as it's not motorized. Exception for eBike.
Infiniti roll-top
Infiniti dirtbag
Cap
Buff
Magic wrap
Sticker