DEUTER IS PFC-FREE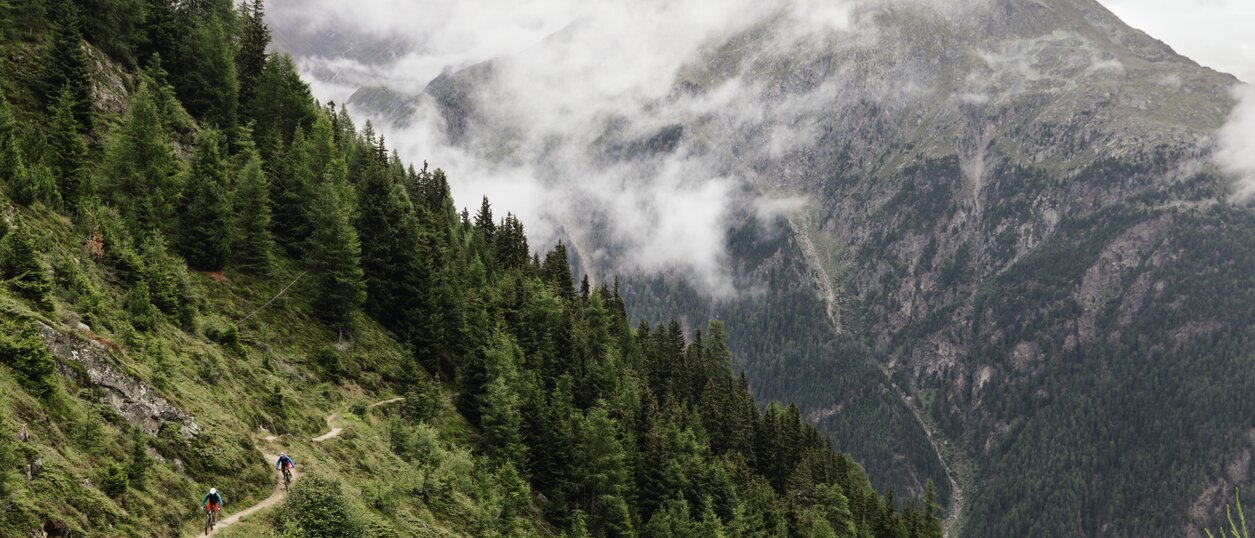 Away from PFCs – towards more environmentally friendly waterproofing
'PFC-free' is everywhere at the moment. But what exactly are PFCs?
PFC (perfluorinated and polyfluorinated compounds) are a group of chemicals that are harmful to the environment and to our health. These chemicals are found in a wide range of everyday items such as kitchenware, pizza boxes, paper and also textiles like rain jackets. Once released into the environment, they disperse extensively. Scientists have found traces of PFCs in drinking water, air, blood, polar bears and in breast milk. Some PFCs can even have a detrimental effect on reproduction and cause cancer. Harmful fluorocarbons degrade extremely slowly - over several hundred years - if at all.
So Why are PFCs used?
PFCs are used because of their water, dirt and grease repellent properties and are therefore also used in breathable membranes. PFCs are particularly popular in the outdoor trade as a means for waterproofing textiles. Without a water repellent coating, fabrics would soak up water and become heavy and wet.
Harmful perfluorinated and polyfluorinated chemicals - PFCs for short - do not degrade or degrade only with great difficulty and therefore accumulate in humans, animals and plants.
for non-stick coatings
for easy-care clothing
stain resistant carpets
gives pizza cartons a grease-resistant coating
makes rain jackets waterproof
deuter waterproofs its products in an environmentally friendly way…
deuter has pledged to make all of its products fully free from fluorocarbons (PFCs) that are harmful to people and the planet, but without compromising on functionality. This presents a huge challenge for deuter. For a long time now, there has been no comparable alternative to these harmful chemicals.
It was only when Greenpeace launched its "Detox My Fashion" campaign in 2012 that suppliers and the chemicals industry as a whole started to work on alternative, environmentally friendly ways of making textiles waterproof.
To ensure water and dirt repellent performance, deuter now only uses DWR (Durable Water Repellent) treatments that are fully free from PFCs and not harmful to people's health or the environment. This special kind of coating causes water to bead off the outer surface of textiles to keep the product dry. By using this method, deuter is making good progress towards its goal of ensuring all of its products are PFC-free by 2020.
So that future generations can keep exploring our wonderful world together with deuter.
Ensuring all of its products are PFC-free by 2020.
My passion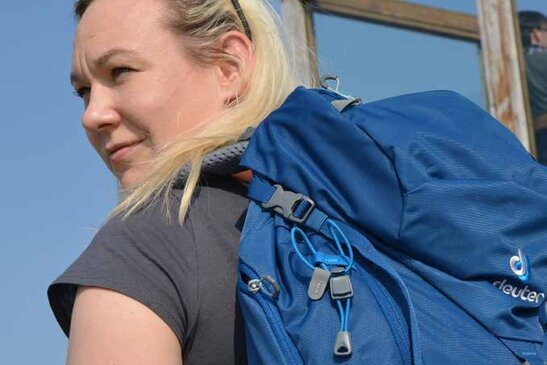 "I love spending time in nature and have been passionate about the environment since I was little. I'm thrilled to have secured a job at deuter so that I can combine my passion and love for nature with my career. At deuter, I work on things like improving working conditions, finding sustainable solutions and supporting the product development team and our manufacturing partners."
Anna Steffen grew up in nature and has been committed to protecting the environment her whole life. She attended her first demonstration against a landfill site aged just three years old. Throughout her degree in Apparel Technology and Management, she found that she was increasingly interested in sustainability within the textile industry, and since February 2019 has worked in the Quality & CSR department at deuter.